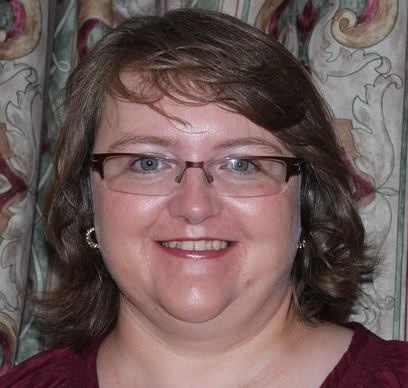 Facebook photo
According to the CBC more details of the police probe on Elizabeth Wettlaufer will be made public this week.
WOODSTOCK - More details on the bizarre case of Elizabeth Wettlaufer are expected to be released later this week.
According to the CBC more details of the police probe inside a 72 page document will be coming out this week. The Postmedia chain of newspapers, which includes the Woodstock Sentinel Review has gone to court to fight for the documents releases. On Friday a Judge ruled that some key censored portions of the sworn statement will be unsealed.
Most of the 72 page document has been blacked out under a judge's order. The Wettlaufer case has been shrouded in mystery since the charges were first announced last year. It was a multi jurisdictional investigation and questions still remain as to how police determined the victims in this case who were initially ruled to have died from natural causes.
Once the details of the document are released to the public, some of those questions should be answered.
The CBC is also doing a full length feature on Elizabeth Wettlaufer this Friday on the Fifth Estate which airs at 9 p.m.
Wettlaufer is facing 8 counts of first degree murder, four counts of attempted murder and 2 counts of aggravated assault. The alleged aggravated assaults and two of the attempted murders happened at the Carressant Care in Woodstock where she is accused of killing 7 people.
Wettlaufers charges date back to 2007 and the most recent case happening in August of 2016. The following are the 8 people she is accused of killing at nursing homes in Woodstock and London.
James SILCOX (84) Carressant Care – Woodstock August 17, 2007
Maurice GRANAT (84) Carressant Care - Woodstock December 23, 2007
Gladys MILLARD (87) Carressant Care – Woodstock October 14, 2011
Helen MATHESON (95) Carressant Care – Woodstock October 27, 2011
Mary ZURAWINSKI (96) Carressant Care – Woodstock November 7, 2011
Helen YOUNG (90) Carressant Care – Woodstock July 14, 2013
Maureen PICKERING (79) Carressant Care – Woodstock March 28, 2014
Arpad HORVATH (75) Meadow Park – London August 31, 2014
As for the new charges of aggravated assault and attempted murder the victims are named here:
Caressant Care – Woodstock, Ontario
Name Age Offence Time Frame
Clotilde ADRIANO 87 Aggravated Assault JUN.-DEC. 2007
Albina DEMEDEIROS 90 Aggravated Assault JUN.-DEC. 2007
Wayne HEDGES 57 Attempt Murder SEP.-DEC. 2008
Michael PRIDDLE 63 Attempt Murder JAN.2008 – DEC.2009

Telfer Place – Brant County, Ontario
Sandra TOWLER 77 Attempt Murder SEP. 2015

Private Residence – Oxford County, Ontario
Beverly BERTRAM 68 Attempt Murder AUG. 2016