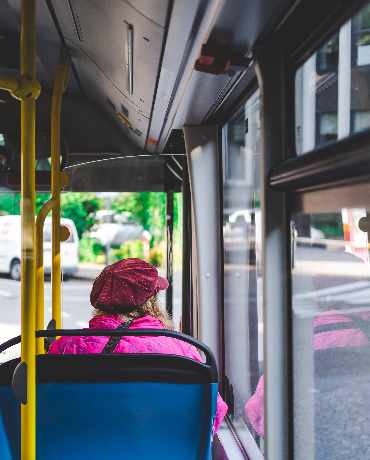 Stock photo - Pexels.com
The new service will consist of four major routes, which will include stops at the Tillsonburg Hospital and Woodstock Hospital.
TILLSONBURG - A new inter-community bus service that will connect from Oxford County to London will be launching next year.
The Town of Tillsonburg awarded the contract to Voyago out of London following a council meeting earlier this month.
Vice President of Marketing and Communications Chuck Archer says they're really excited about this program.
"There are initiatives across parts of Southwestern Ontario and the province as a whole for rural inter-community transportation and this is one of the areas that has made it very difficult for rural communities or people living in those communities to get from town to town."
There will be four routes between the region and other destinations in Southwestern Ontario.
He says there will be four routes, one of which will see stops at the Tillsonburg Hospital and at the Woodstock Hospital.
Archer says this will benefit residents in the region.
"Many people may work in a adjacent community or find a reason to need to go there for a work-related matter. Health care needs, there are a number of different services offered at various hospitals that are not always located in the community you're in and people are now having to take treatments in other towns and cities that are nearby. Access to education, people living in Tillsonburg that are studying at Western or at Fanshawe, with this kind of a network of inter-community transit systems people can kind of move freely and they've got that ability now to be connected."
He says the reaction from the public has been positive. The start date was initially set on January 1st, but was pushed back to April to align with other community transit projects.
He adds it's going to be of huge benefit economically for these zones, but also as a value for local residents.
It's expected to launch on April 1st.