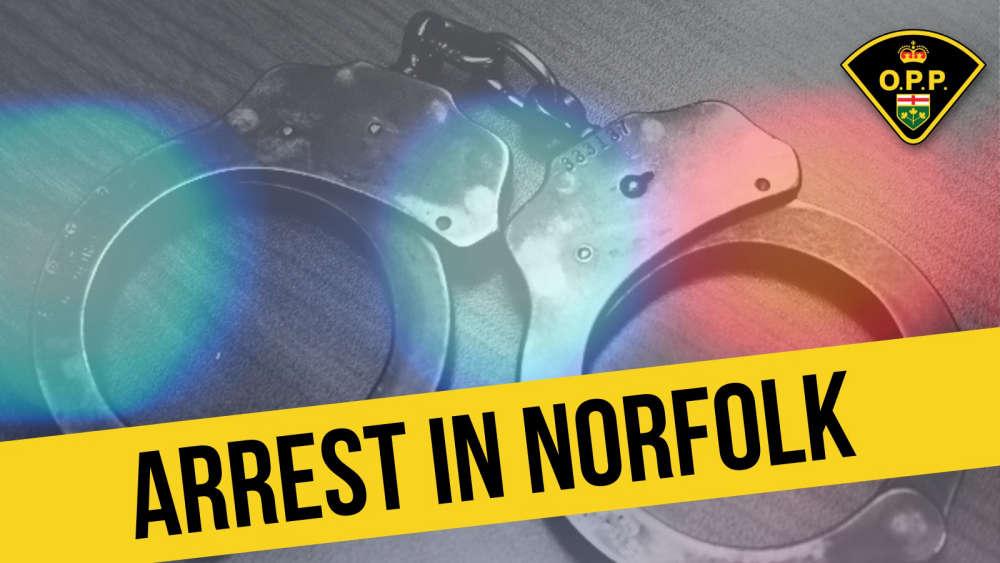 Norfolk OPP have laid charges after getting a call from a citizen regarding a potential impaired driver. The incident took place yesterday in Delhi.
DELHI - Norfolk OPP have charged a man after a traffic stop.
Yesterday (Sunday, November 19th), just after 4:25 p.m. officers responded to a call of a suspected impaired driver on Argyle Ave in Delhi.
Officers attended the scene, where the driver took off.
Police found the 31-year-old Norfolk resident, and during the arrest found suspected methamphetamine on him.
He is now facing charges of Dangerous operation, Class G1 licence holder - unaccompanied by qualified driver, Possession of a Schedule I substance - methamphetamine, and Failure to comply with Release Order - other than to attend court.