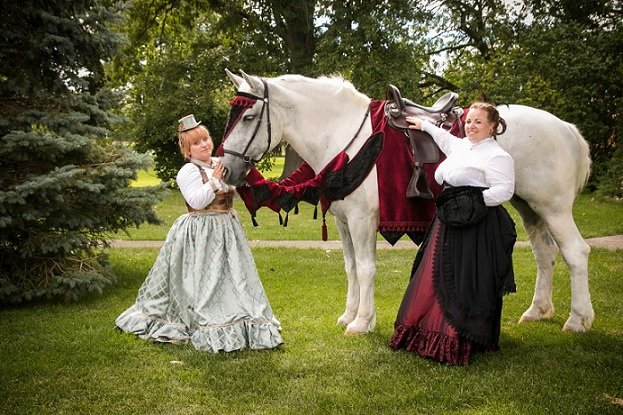 A Steampunk Festival in Norwich will raise funds to help restore a turn-of-the-century schoolhouse at the museum.
NORWICH - Travel to an alternate time when the steam engine reigned supreme and dirigibles flew the skies at the Family Steampunk Festival in Norwich.
Steampunk is subculture of science fiction featuring a highly stylized version of Victorian era culture with the addition of curious gadgetry and steam powered technology.
Everyone is invited to take part - even though who will be experiencing Steampunk for the very first time.
Co-organizer Elicia Garon says they have plenty of workshops and games to help introduce the culture and entertain the well versed.
"We have high tea which is included in the $15 admission. We have a costume contest, we have vendors, we have animal exhibits so there will be animals to pet and learn about, we have Victorian games for children, so that's like Stilts."
All funds raised will be going to help restore the turn-of-the-century schoolhouse at the museum Garon says.
"I grew up in the community and I want to make sure that this museum is taken care of because it's definitely a gem. I haven't seen a lot of museums like this around."
The event gets started at 10 a.m. on Sunday morning and runs until 3 p.m.
The cost of admission if $15 per person, or $35 for a family of three or more. They hope this will become an annual event.
To find out more visit the Family Steampunk Festival Facebook Page.