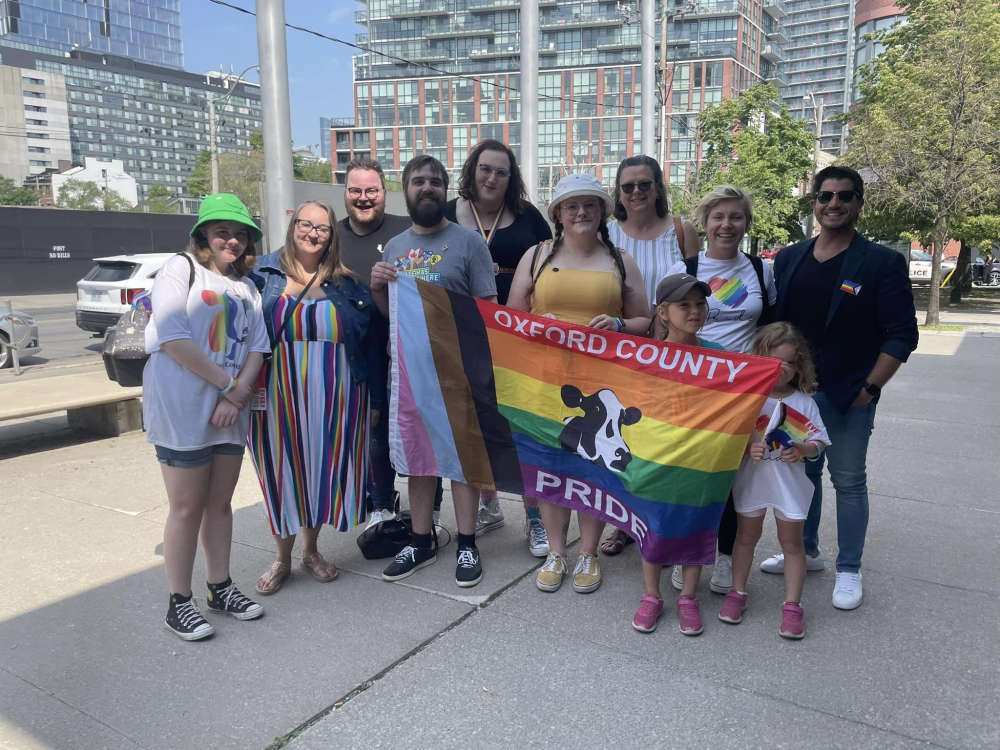 Photo Credit: Alisha Ann Facebook page
The Toronto Police Service invited a group of residents from Norwich Township to raise the Pride flag outside the 51 Division yesterday.
TORONTO - A group of residents from Norwich were able to raise the Pride Flag, just not in their hometown.
They were invited to Toronto yesterday to raise the flag outside the Toronto Police Service 51 Division to celebrate the first day of Pride Month.
Sergeant Rob Chevalier is an LGBTQ Liasion Officer for the Toronto Police Serve. He posted a video about the flag raising on the Toronto Police Facebook page yesterday.
"What makes 51 Division special today is we invited guests from Norwich who were actually excluded from being able to celebrate their Pride and raise their Pride flag. So in recognition of that, we have invited them here and it has made today's event extra special."
Norwich Township recently passed a flag policy bylaw that states only government flags can be flown on municipal property.
The group in Toronto included former Ward 2 Councillor Alisha Stubbs. She voted against the new flag policy bylaw and announced her resignation after it was passed. You can read more about that council meeting online here.
Several Pride flag-raising ceremonies also took place across Oxford County yesterday in the communities of Woodstock, Ingersoll, Tillsonburg, and Zorra Township.