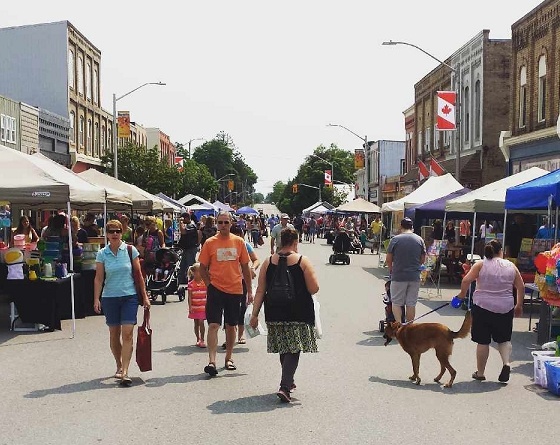 A Food Truck Fest, a fishing derby, a movie night, and of course plenty of vendors - It's almost time for Nostalgia Days!
NORWICH - Norwich is getting ready for Nostalgia Days featuring lots of vendors and even a Food Truck Festival.
Traffic will be closed to the downtown area on July 8th and 9th for the celebration. The Food Truck Fest kicks off on Friday.
BIA member Laura Barker says they also have a special draw going on to celebrate the beginning of Nostalgia Days on Friday.
"During the Food Truck Fest they are going to be doing draws for shopping sprees. Anybody that spends any money in the downtown core Friday during the day gets a ballot and we are giving away 50 shopping sprees for downtown Norwich but you have to be in attendance to win."
Friday also features celebrations at Harold Bishop Park. There will be a Family Fun Zone set up and there will be a movie night. There will also be family friendly activities and entertainment at the park on Saturday
Barker tells Heart FM about other things people can do on Saturday.
"Saturday is an event that runs all over town at many locations. We have a fishing derby running at the Norwich Dam, a car show running at the Emily Stowe Public School, at our Norwich Legion we have a brunch running, then we have a Rock the Park live band beer tent concert in the afternoon."
Barker adds Nostalgia Days is free and always has a lot to offer.
"There are things to do for every age group so the whole family is entertained - they will see lots of interesting things. It's just a time to bring everybody back to nostalgic - what was fun when we were kids and introduce your kids to something new."
There will be a free shuttle service offered on Saturday transporting people to all the different event locations across town. It will run from 9 a.m. to 5 p.m.
Click here to get more information about Norwich Nostalgia Days.