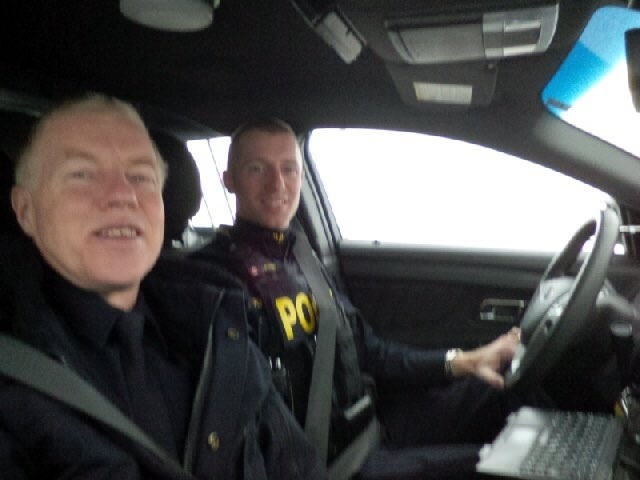 Photo Courtesy @OPP_WR Twitter - Wijnands and Wijnands
An OPP Constable who has been serving for over 30 years is calling it a career.
PERTH - The Perth OPP are saying goodbye to a man who has worked in policing for over 30 years.
Constable Kees Wijnands has been with the Perth detachment for the last 7 years, handling communications.
For his final tour, Wijnands paired up with his son yesterday for regular patrol and some Festive R.I.D.E. checks.
"This is my final opportunity to work the road, and to work it with my son is pretty special - he's been an OPP officer for a year now. We figured as an opportunity we could spend our final day as father and son on the road."
As Wijnands looks back on his career, he says he has many fond memories.
"I think every officer when they retire could write a book with the experiences they have had. You really meet the public in their ups and downs - usually not so much in the in-between - it's always the ups and downs. And that makes the job interesting and sometimes challenging, but also very rewarding."
Constable Michael Melnychuk will be stepping in to fill the role left behind by Constable Kees Wijnands