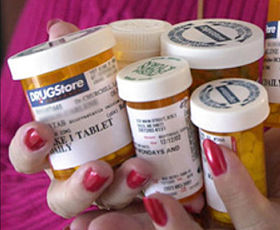 Oxford OPP is partnering with Shoppers Drug Mart for a Drug Drop Off in Tillsonburg.
TILLSONBURG - Oxford OPP is holding a Drug Drop Off day in Tillsonburg.
Police are teaming up with Shoppers Drug Mart this Saturday to collect prescription drugs at 90 Concession St. East.
This includes unused, expired, or unwanted medications, as well as syringes such as insulin needles.
This May 14 from 10 a.m. to 2 p.m. you can clean out that medicine cabinet and drop off your medications to be safely and environmentally disposed of.