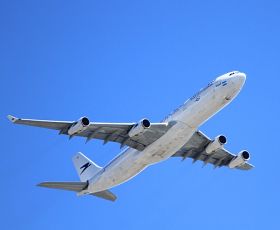 At least ten flights departing Toronto delayed.
A heads up to Sunwing Airlines passengers.
A number of Sunwing flights have been delayed due to a network-wide system technical issue.
In a statement, the airline says check-in and boarding procedures have been impacted, and carriers across the globe have been affected by the problem.
"We regret any inconvenience to customers' travel plans and are working to have the issue resolved as soon as possible," the company tweeting out. "In the meantime, we encourage all customers travelling over the next day to check their flight status before heading to the airport."
At least ten flights departing from Pearson International Airport in Toronto have been delayed.
No word yet when the issue will be fixed.
Customers can check flight status here.