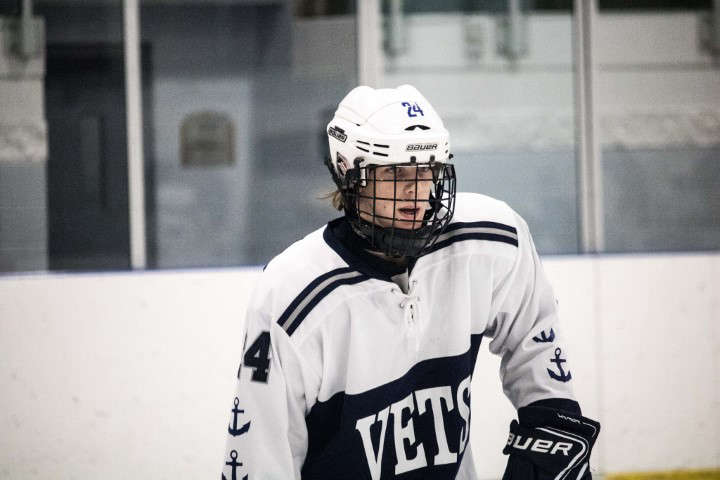 The Navy Vets fall to 3rd place after getting 2 out of a possible 4 points this weekend, while Tavistock moves into a tie for 1st.
WOODSTOCK - The Woodstock Navy Vets win streak ended Friday night with a 5-3 loss at New Hamburg.
Woodstock will look to start a new winning streak this weekend after beating the Merchants 4-1 on Saturday night at Southwood arena.
The Navy Vets have won all 5 games against Norwich this season. Nolan Brett has been on fire for the Vets lately, with 8 points in his last 4 games. Mack Easter is also on a bit of a tear with 6 points in his last four.
Elsewhere around the league, Tavistock and Wellesley played to a 3-3 tie on Friday night while Norwich beat Burford 4-2.
Then on Saturday, Tavistock beat Burford 8-1.
With the 3 points this weekend, Tavistock now sits atop the PJHL Doherty Division standings, tied with Wellesley, with both teams logging 31 points. The Applejacks do have a game in hand.
Woodstock dropped to 3rd place, at 30 points. They also have a game in hand on Tavistock. New Hamburg is in the 4th spot with 27 points.