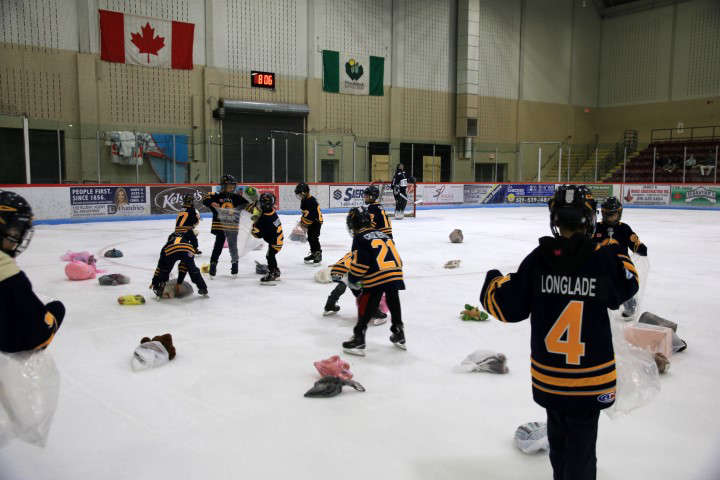 The Navy Vets have moved into a tie for first after a busy weekend in the PJHL Doherty division.
OXFORD COUNTY - The Woodstock Navy Vets have moved back into a first place tie in the PJHL Doherty Division standings after back to back wins this weekend.
The Navy Vets opened up the weekend with a 5-1 win over Hespeler on Friday night. They also collected several toys in the annual Teddy Bear and Pajama toss. A barage of bears were thrown to the ice after the Navy Vets first goal of the night from Caden Bower at the 12:50 mark in the first period. Bower ended up with 2 goals in the game. All of the donations will go to the Power of Hope and will be distributed to those in need in our community.
It was a close game in Norwich on Saturday night. Mack Easter scored in overtime to give the Vets a 4-3 win over the Merchants. Keaghan Brett recorded his division-leading 10th win of the season.
Elsewhere around the league, Tavistock beat the Merchants in Overtime on Friday night, and then played to a 2-2 tie with the Applejacks in Wellesely on Saturday.
Norwich lost their Sunday matinee against Hespeler 4-1. The Thamesford Trojans won their Sunday game against Dorchester 5-4.