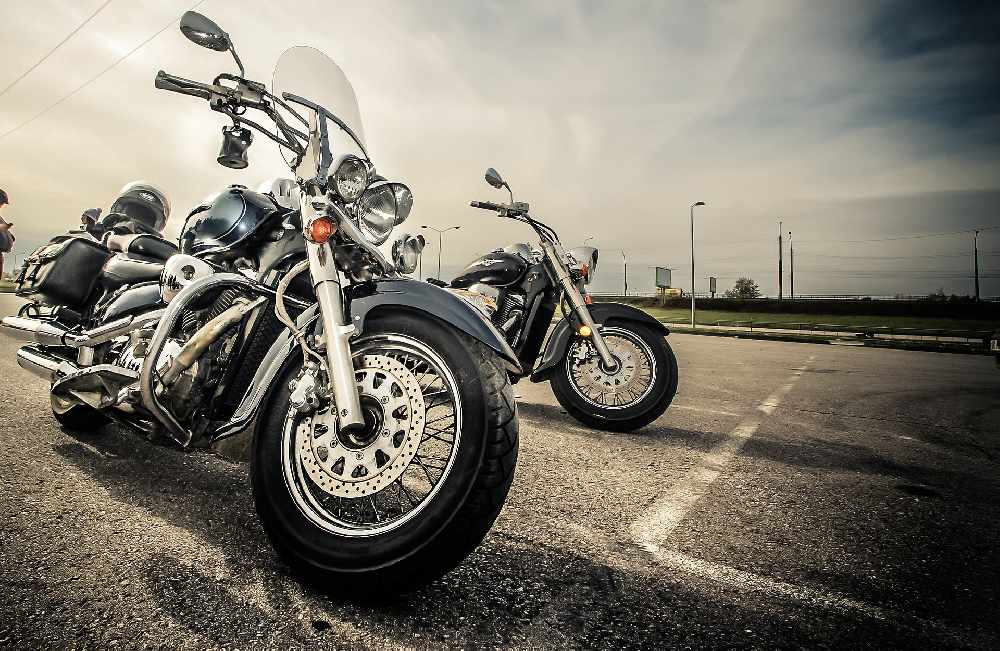 Lots of motorcycles will be heading to Port Dover today for the only Friday the 13th this year.
PORT DOVER - It's Friday the 13th, so you can expect to see lots of motorcycles on the roads today.
They will be heading to Port Dover to celebrate the only Friday the 13th we'll have this year.
OPP Acting Sergeant Ed Sanchuk is reminding drivers out there to be aware of their surroundings at all times.
"We're just asking the motoring public to check their blind spots, make sure they check over their shoulders, signal their turns, and more importantly check twice when they approach an intersection because it will save a life. Unfortunately, when we deal with collisions involving motorcyclists a lot of times the motorcycle operator or passenger suffers serious, life-threatening, life-altering, or life-ending injuries."
Sanchuk also has a few tips for motorcyclists hitting the roads today.

"We just want to put a reminder out for motorcycle operators to make sure they are visible at all times and make sure that they're wearing all of their equipment just in case they do become involved in a collision. They will have an extra safety blanket with their jacket and pants. A lot of times when we see people riding without their equipment on, they suffer major injuries."
There will be a heavy police presence in Port Dover today to make sure everyone is having a safe and fun time. Sanchuk says they will also be on the lookout for impaired drivers, so make sure you plan to spend the night or arrange a safe ride home if you're planning on drinking.
Sanchuk will be in Port Dover today and he says it's truly a one-of-a-kind experience.
"There are a lot of great people that show up in Port Dover. Everyone is a motorcycle enthusiast but even if you're not, some people come down to check out the motorcycles because there are some beautiful motorcycles that are on display especially when they are lined up and down the streets. But it's really about forging those relationships, I've met several people from not only around Canada but from around the world! They have come from every aspect of the United States and I've seen people come time and time again where they forge relationships over 20-years!"
Environment Canada is predicting sunshine with a high of 27 today, but it's going to feel more like 30 with the humidity.
#OPP investigating #motorcycle crashes in #PortDover. Roadways are congested and backlogged. Expect major delays if YOU are attending #FridayThe13th! Please #DriveSafely and #PayAttention. @NorfolkCountyCA #NorfolkOPP ^es pic.twitter.com/hqZajtxynH

— OPP West Region (@OPP_WR) May 13, 2022
It has been brought to our attention that there is some confusion on bike parking downtown Port Dover. Please note, bike parking is available on St. George past Walker St. and on Harbour St. pic.twitter.com/QAVLR94ALa

— Norfolk County (@NorfolkCountyCA) May 13, 2022
Travelling to, from, or around Port Dover on Friday? 🏍️🛵

Please note road closures, one-way traffic, and parking restrictions for Friday the 13th. Road closure details and a downloadable map can be found here 👉 https://t.co/LqpuTxO8LG pic.twitter.com/mflCxz0MIp

— Norfolk County (@NorfolkCountyCA) May 12, 2022