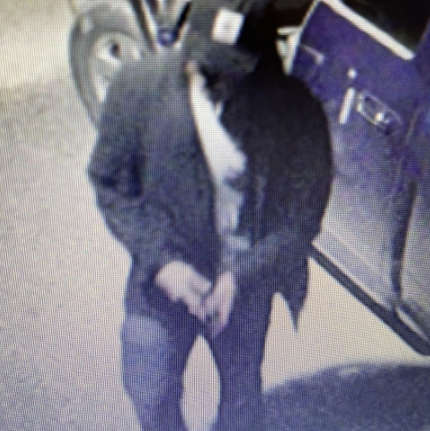 Photo Credit: OPP West Region Twitter page, @OPP_WR
The Oxford OPP is asking for the public's help tracking down a suspect after power tools were reported stolen from a storage unit in Tillsonburg over the weekend.
TILLSONBURG - The OPP is looking for this person of interest, relating to an incident in Tillsonburg.
Police believe this person could be connected to a break and enter at a storage unit over the weekend. A number of power tools were reported stolen.
Anyone who can help identify or provide any information should contact Norfolk OPP at 1-888-310-1122 or you can call Crime Stoppers at 1-800-222-8477 (TIPS).
#OxfordOPP looking to identify this person of interest in relation to a B&E at a storage unit in @TillsonburgTown If you recognize this vehicle or have any information call #OPP at
1-888-310-1122 or @CrimeStoppersOC at
1-800-222-8477^pc pic.twitter.com/bPXZExpbGT

— OPP West Region (@OPP_WR) April 26, 2022