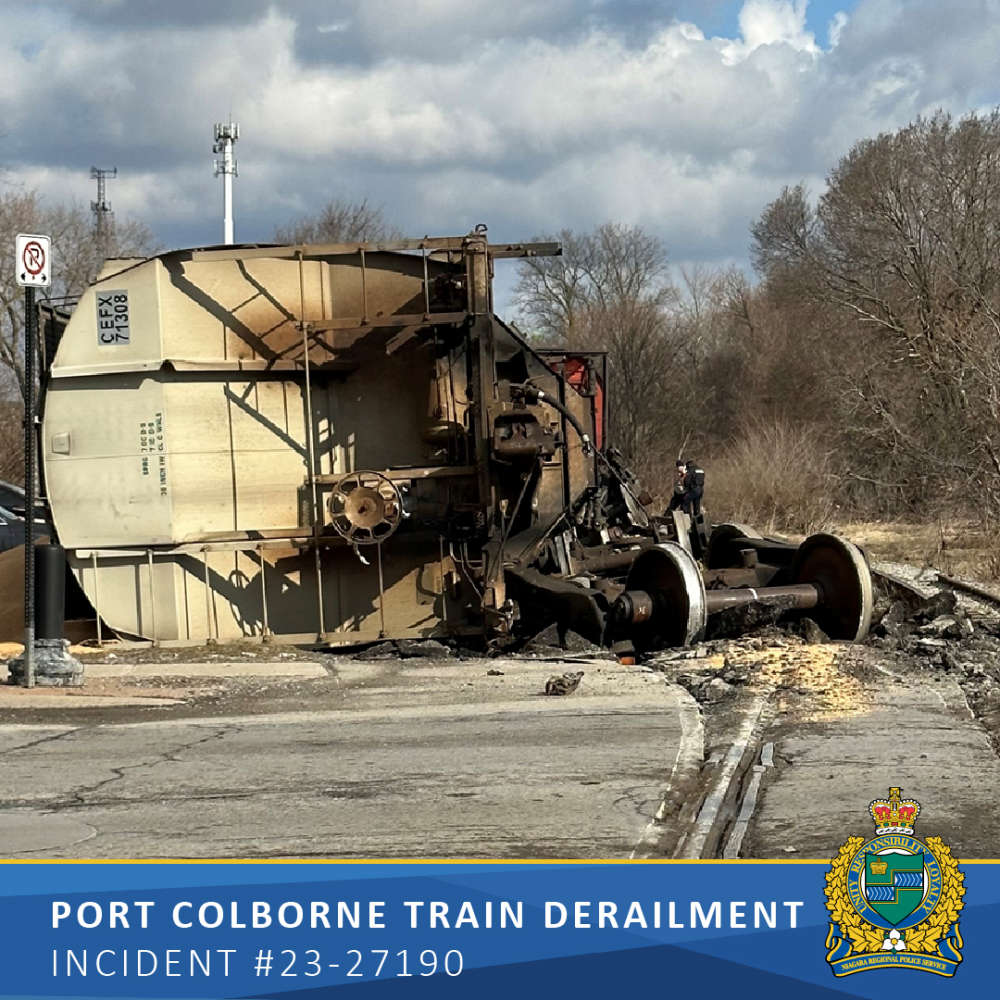 They say 3 cars came off the tracks in Pt. Colborne, spilling wheat into a yard
Niagara police are still working to find out why a train derailed in Port Colborne.
They were called around 10:30 Saturday morning to the scene near Main Street West, about 100 metres east of King Street.
Police found the train, with 14 cars, was heading from the Sugarloaf Mill to the Robinhood Mill, when the last three hopper style cars came off the track and flipped over.
Fortunately, there were no injuries to anyone on the train, or anyone nearby.
The 3 cars were carrying Ontario wheat, with a substantial amount spilling into a privately owned parking lot. The Ministry of the Environment showed up, and once it was determined there was no environmental concern, the wheat was sucked up by vacuum trucks.
Police add there's no indication the tracks were tampered with.
Transport Canada has also been notified.