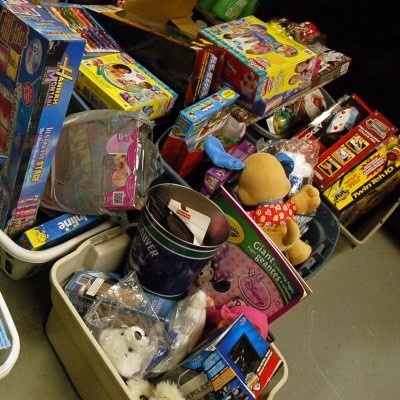 stock photo
Over 500 families in Woodstock will receive a Christmas Hamper from the Salvation Army this year. The hampers will provide families with all of the fixings for a traditional Christmas dinner, extra food as well to last beyond the holiday season.
WOODSTOCK - The Salvation Army in Woodstock will distributing their Christmas Hampers on Wednesday.
They are expecting over 500 families tomorrow, with a total of 375 kids. Community Ministers Coordinator Noel Stern says the parents will also be able to get a personalized toy for each child.
"To go through and shop for your kids, not being told, well you have an 8 year old boy, so here is a box of lego, maybe your kid doesn't like lego, maybe they are into nurf guns and for them to make that choice, just like all the rest of us do when we go into the store. Just that ability and that dignity to be able to shop for my kid, we get a lot of gratefulness from the families we help out with this program."
Stern says the hampers include all the fixings for a traditional Christmas dinner.
"They get a turkey, potatoes, carrots, a number of non-perishables. We also try to account for the fact that it is Christmas and it is not always easy to get those extras. So we try to put a week's worth of extra food in the hamper as well, to keep our families going beyond Christmas Day."