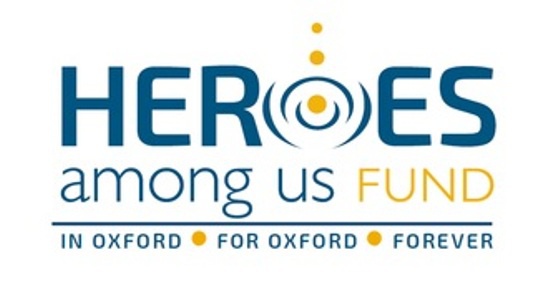 The Heroes Among Us Fund looks to recognizes those who quietly contribute to their community in a positive way. Launched earlier this week, the fund is run by the Oxford Community Foundation.
WOODSTOCK - The Oxford Community Foundation has launched the Heroes Among Us Fund.
The fund was inspired by Deb Landon and Sam Horton, both of whom are retired from Big Brothers Big Sisters of Ingersoll, Tillsonburg and Area and the Oxford Provincial Police respectively.
Executive Director Louise Wardrop says they wanted to recognize people who quietly contribute to make the community a better place.
"This is just a perfect opportunity to be able to recognize them as a hero, donate to them because that would really touch their hearts as well and that recognition, and to know that those donations will be in our community for now and forever doing good in their names going forward."
Landon and Horton also helped establish the Hawkins Family Fund in memory of the late Laurie Hawkins and her husband Rick, along with their two children Cassandra and Jordan. And as a result, they have been named the first two heroes to the new fund.
She says donations will be pooled and go into a community fund.
"We are constantly working with our community partners to identify the priorities needs where the gaps exist and we continue to grant every year to support those initiatives."
The interest that is earned will then fund grants annually to meet the needs and priorities in the community.
Donations can be made now and donors will receive a charitable receipt, plus an acknowledgement that their donation has been made in their hero's name.
You can go to their website to learn more about the Heroes Among Us Fund and how to make a donation.