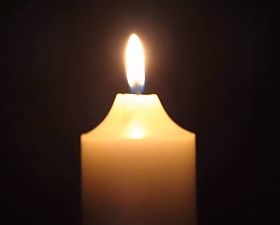 A sad day in Woodstock as the Friendly City remembers one of it's finest.
WOODSTOCK - The Friendly City has lost one of it's best.
William "Bill" James Gillespie passed away at the Woodstock hospital surrounded by family after a courageous battle with cancer at the age of 73. Gillespie was a teacher at HPSS and was inducted into the Woodstock Sports Hall of Fame for his life long dedication as an athlete and a coach. He was part of two world championships in basketball and coached the Huron Park Huskies in basketball and track for many years.
Gillespie was also well known in the community for his work with the Terry Fox foundation and was able to witness Terry Fox when he ran through the Friendly City. He was a big part of every single Terry Fox run in Woodstock's history. He also was a member of the Lions Club of Woodstock.
His family is accepting donations on his behalf to the Terry Fox Foundation. A visitation will be held at Brock and Vissar Funeral home this Monday March 14th from 4:00 to 8:00 p.m. For more information on Gillespie and how to offer your condolences head to www.brockandvisser.com.