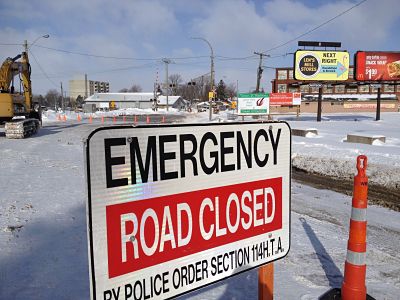 Police have shut down two roads because of the weather in Oxford County today.
OXFORD COUNTY - Oxford OPP have closed down the 16th Line in East Zorra Tavistock Township because of the weather.
They have also closed the 14th Line in Blandford/Blenheim Twp in Oxford County. Both roads will be closed until further notice becasue of severe weather conditions.
Motorists are reminded to adjust their driving according to current weather and road conditions.
We will provide you with more information as soon as it becomes available.