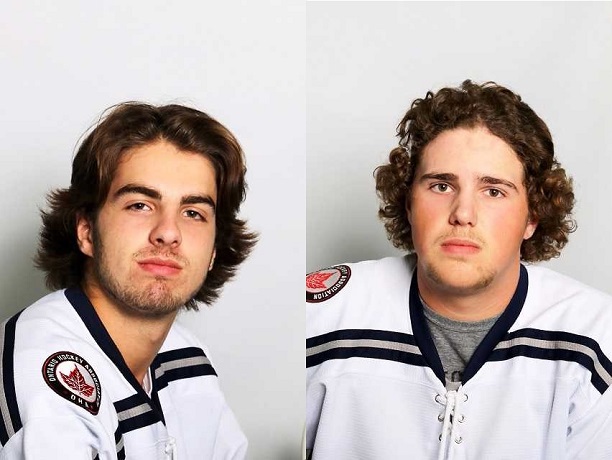 A couple of rookies on the Navy Vets have picked up some PJHL awards for the month of November.
WOODSTOCK - The Woodstock Navy Vets have 2 rookies who are have picked up some PJHL Doherty Division Awards.
Troy Vandenbussche has been named the Rookie of the Month and Keaghan Brett has been named Goalie of the Month. Vandenbussche has had a great start to his Navy Vets season with 12 points on 7 goals and 5 assists. He really started to make a name for himself in the month of November and is having a great rookie season.
Keaghan Brett has really cemented himself as the number 1 goalie in Woodstock with a stellar 2.43 GAA and a 0.919 save percentage. He has 12 wins and 3 losses on the season behind the net for the Navy Vets.
The Navy Vets currently sit in third place in the PJHL standings and are neck and neck with Ayr and Tavistock as the three teams have been fighting for first place all season.