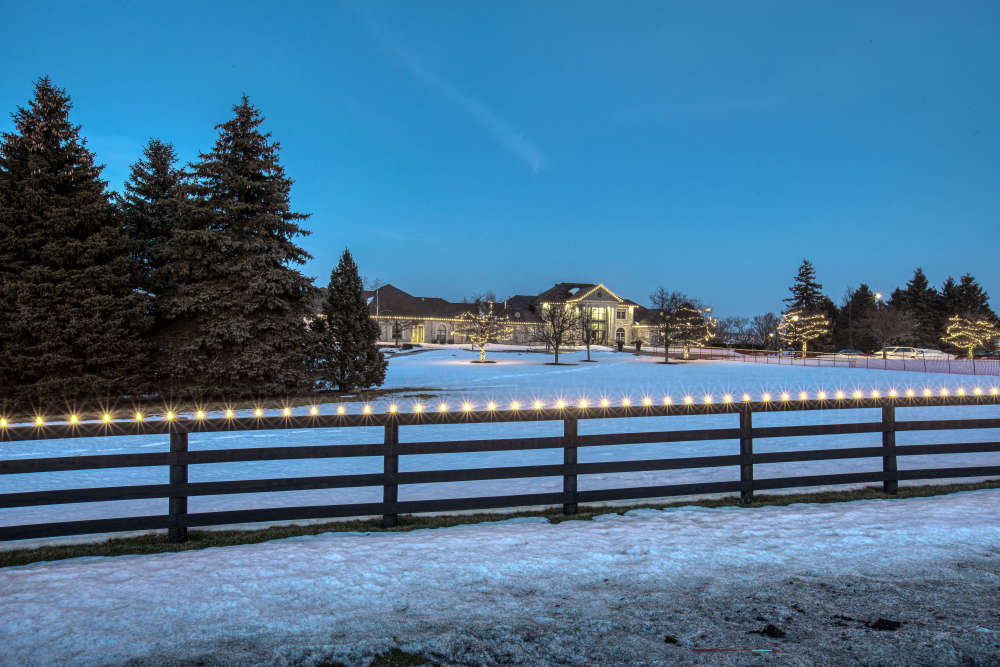 The VON Sakura House Lights of Love ceremony will be live streamed on Facebook at 6:00 pm tonight.
WOODSTOCK - VON Sakura House is ready to light up for the holidays for the second annual Lights of Love event.
The lighting ceremony will be live streamed on Facebook at 6:00 pm tonight. You can watch it online here. They will start the ceremony with an inspiring hospice family speaker, a tribute ceremony and musical performances to get everyone in the holiday spirit.
Last years event raised over $108,000 for Sakura House and this years event is expected to raise $100,000. This year they will be lighting 370 lanterns in memory of loved ones. Most of the donations are made in memory of loved ones. They also have 29 corporate sponsors who helped bring the numbers up.
These names and messages were lovingly printed on lanterns, courtesy of JMS Print Works and the staff and residents at Park Place Retirement Residence, and will be lit and placed in front of VON Sakura House during the ceremony.
VON Oxford Community Corporation Board of Directors Member Sheri Vindasius says the generosity from the community has been tremendous.
"We are so grateful to this amazing community for continuing to support Sakura House, through the ups and downs the past 20 months have presented. Throughout the depths of the pandemic, you have provided unwavering support to Sakura House, ensuring that our doors were never closed, and our patients never experienced any disruptions in the quality end-of-life care they deserved. We couldn't be more thankful for your support, and it gives us so much hope and inspiration to have the help of our community to keep VON Sakura House open for patients and families at no cost. Your generous donations to Lights of Love this year will provide comfort, dignity and respect to so many patients and their families, now and in the future."
Money raised through this campaign will go towards the Sakura House Recovery Fund. It helps cover the increased costs due to the pandemic, such as extra nursing care and cleaning. It will also, help replenish the decline in memorial donations Sakura House has experienced due to the changes to funerals and memorials.
The lights will remain lit until the end of January, so there is lots of time to drive by VON Sakura House safely in the future.
You can still make a donation to the Lights of Love fundraiser by donating online at http://vonsakurahouse.com/lights-of-love/ or calling 519-709-8332.