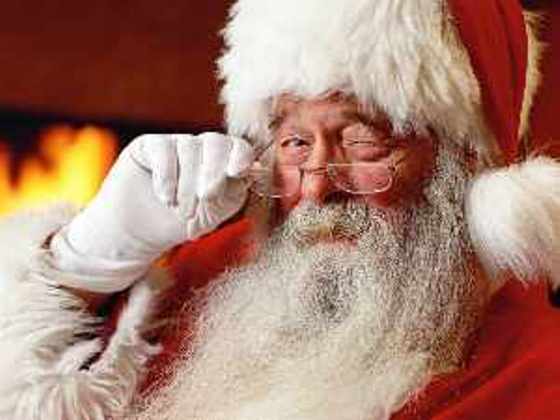 Families in Brant County can now book an appointment to visit with Sensitive Santa.
BRANT COUNTY - Brant County is bringing back it's Sensitive Santa visits this holiday season.
It provides a calm and quiet space for children and young adults to visit with Santa Claus. Sheena Yarek Snyder, the Supervisor of Public Transportation and Accessibility Services, says Sensitive Santa has helped kids with autism, down syndrome as well as light and noise sensitivity in the past.
"He is offered for visits with children or even young adults that would like to visit with him but wouldn't be able to stand in line at the mall to visit Santa or handle the big crowds and the noise."
This is the third year of the program and Yarek Snyder says it has been a big hit with families.
"They haven't had to wait in line, so they just go in and have their personal visit. It's quiet and they don't necessarily have to sit on Santa's knee because we have a sofa so they can sit beside him. Sometime they don't talk and they just interact."
All Sensitive Santa visits will be taking place on Saturday December 11th in Paris this year, but you have to book an appointment in ahead of time. You can e-mail accessibility@brant.ca or call 519-442-7268 with extension 3204 in order to schedule your time slot. Space will be limited so it's best to book your appointment sooner rather than later. Those over the age of 12 will also have to show proof of full COVID-19 vaccination.
Brant County was not able to offer the Sensitive Santa program last year due to COVID-19 restrictions.