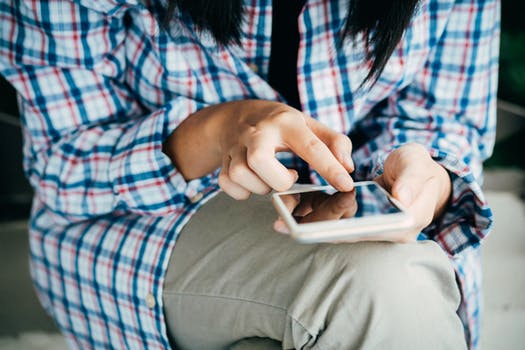 stock photo
Norfolk OPP are urging parents to talk to their children about the dangers of sexting after a 14 year old boy requested a 17 year old girl to send sexually explicit photos online.
NORFOLK COUNTY - A 17 year old girl in Norfolk County did the right thing by turning to a trusted adult after she was asked for sexually explicit photos online from a 14 year old male.
Constable Ed Sanchuk who is also a father himself says these requests online need to stop.
"This is no longer going to be tolerated, and I can tell people that we have laid charges against teenagers for possession of child pornography and distributing child pornography, so that's the reality. The reality for the parents is that children will be going through the court process."
Luckily in this incident the girl did not send any photos, but OPP say there have been an increase in the number of reports of self-peer exploitation better known as sexting.
Sanchuck believes it is a pressing issue in society today.
"Porn culture is becoming pop culture, and often parents do not know that their kids are involved, and it can be difficult to determine. Parents are encouraged to have honest and frank discussions with their kids about what self-peer exploitation is, and explain that the images can often end up somewhere they may not want them to be."
Norfolk OPP are urging parents to have very real conversations with their children about the dangers of sending and in turn distributing explicit photos of minors.
Sanchuk says they are extremely important conversations to have.

"We want parents to realize that we are concerned about the safety of those involved and want to create a greater awareness around the issue of what can be done if teens find themselves overwhelmed with the reality of their actions."

Sanchuk warns anyone thinking of getting involved in self-peer exploitation or sexting.
"Everyone needs to realize the long and short term dangers when requests are made to send out sexually explicit photographs. Those who distribute it also need to be aware of the criminal ramifications of doing so. Once it's out there, you can't get it back and you should not be embarrassed to speak to police about your concerns".
There are services dedicated to help with the personal safety of children in these situations such as The Canadian Centre for Child Protection. Parents, educators and teens themselves may find the organization a great resource. You can access the website here.
The Centre has also set up a tip line to report online sexual exploitation, called Cybertip.ca.
OPP encourage any teen to come forward and report incidents such as this one to help eliminate the issue in our communities.