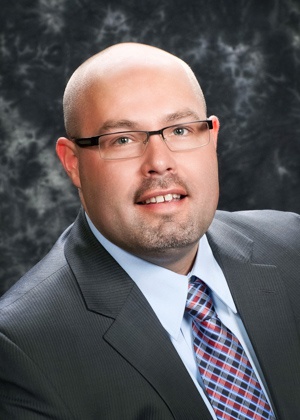 Shawn Shapton will step up as the Acting Executive Director of Operation Sharing once Stephen Giuliano officially retires this Friday.
OXFORD COUNTY - Shawn Shapton will be at the helm of Operation Sharing this holiday season.
He will be stepping up as Acting Executive Director once Stephen Giuliano officially retires this Friday. Giuliano has been with the organization for 26-years and Shapton says he will be missed.
"Without Stephen, Operation Sharing would not exist. To say we are thankful would be an understatement, he has done so much for our agency and also the community. We're just so grateful and we wish him all of the best in his retirement."
Shapton has volunteered with Operation Sharing for over a decade and he has sat on the board for three years. He says he's ready to get to work as the Acting Executive Director.
"I'm looking forward to working with the staff and the volunteers here at Operation Sharing. Of course having some business background is really going to help as we move forward, but also having a great understanding of our programs, where we're at and perhaps some changes we'd like to make. I'm really looking forward to digging in and helping our community in anyway I can."
This is a very busy time of the year for Operation Sharing. Coats for Kids and Families is currently underway and The Christmas Place will be taking place from November 29th to December 10th this year. Donations are accepted for the Food for Friends program at College Ave Church in Woodstock on Mondays, Wednesdays and Fridays and at Trinity United Church in Ingersoll on Tuesdays and Thursdays. Bullwinkles Eatery also offers takeout meals out of College Ave Church every Monday, Wednesday and Friday. You can read more about Operation Sharing's programs online here.
Shapton is encouraging everyone to support Operation Sharing's programs this holiday season.
"The pandemic has made things difficult for so many. We're seeing such an uptick in our numbers and we're hoping our community, as always, will step up and help out where needed. We're always so thankful to Woodstock and Oxford County for they're generosity and we appreciate even considering Operation Sharing as a location to give this Christmas season."