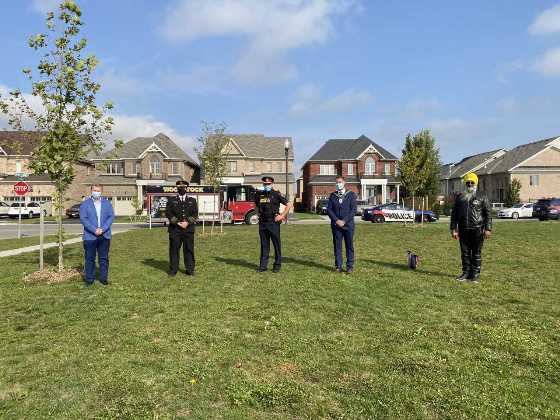 The Sikh Motorcycle Club wanted to thank essential workers on Saturday as they rolled through the Friendly City.
WOODSTOCK - The Sikh motorcycle club rolled into Woodstock on Saturday for a special presentation.
They are on hand as a way to thank you to all of the essential workers in the Province who have gone above and beyond during the pandemic. Woodstock Mayor Trevor Birtch says they had wonderful weather for the Frontline Responders Parade with the ceremony happening at Shanna Larsen Park.
"We were presented with plaques from the riders saying thank you to all of the First Responders and then we had speeches from the dignitaries who were present and we received a $5,000 donation to the Woodstock Hospital Foundation to be used for cultural diversity and inclusively training."
Birtch says the City of Woodstock was also given a $5,000 donation.
"The money is to be used for the firefighters and the police as well as for cultural diversity and diversity training. So it was a great day for everyone here in the Friendly City. The riders had all types of bikes, all makes and models and some pretty nice paint jobs as well, gleaming in that sunshine on a beautiful fall day and they were escorted with the Police and the Fire Department past the police station and the fire and to the hospital where many of our front line workers were able to take a moment out of their day and watch the procession come through as they said thank to all of those who are keeping our community safe."
The donations were private and they were from Darshan Bedi and his wife.
They also had a chance to visit the neighbourhood where the City recently named some new streets after the Punjabi community here in Woodstock. The club will presented the plaques as a thank you to the Chief of Police Daryl Longworth, Fire Chief, Jeff Slager, Mayor Trevor Birtch and the Woodstock Hospital CEO Perry Lang. The donation of funds were received by Darshan Bedi and his wife.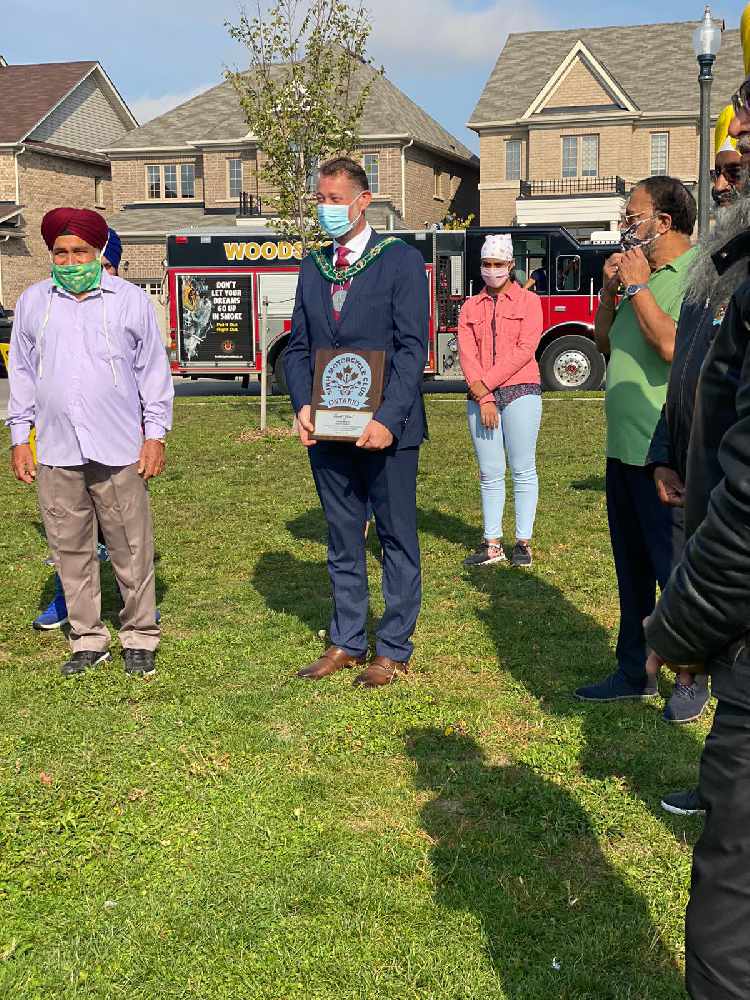 Video from Saturday of the Sikh Motorcycle Club of Canada coming to Woodstock to thank frontline workers. pic.twitter.com/KjpmaCIHRw

— 104.7 Heart FM (@1047HeartFM) September 28, 2020