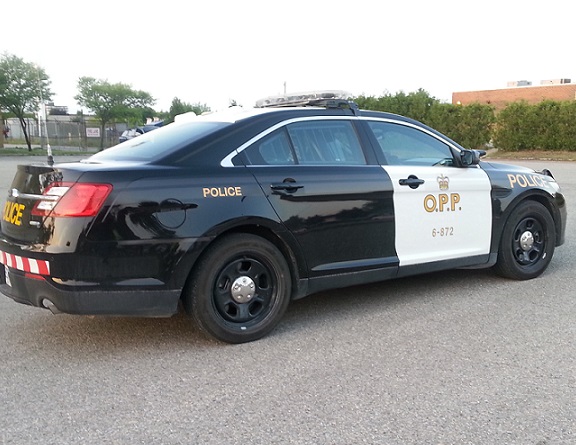 An Oxford OPP officer has been cleared by the SIU after a crash last year that left one woman with serious injuries.
WOODSTOCK - The Special Investigations Unit has cleared an Oxford OPP officer of any wrongdoing after an arrest on the 401 last year.
The investigation was launched after 18 year old woman was injured after police pulled over a vehicle for speeding on November 19th.
It was determined the officer did nothing wrong when the attempted to pull over the Toyota Corolla near Sweaburg Road. The officer tried to get the car to pull over to the south shoulder of the highway, however the car pulled over to the north shoulder. When they tried to re-enter the highway the car was broad sided by another car.
The 18 year old passenger sustained serious internal injuries and broken ribs which is why the SIU was brought in to investigate. Acting Director Joseph Martino said, "The offences that arise for consideration are criminal negligence causing bodily harm and dangerous driving pursuant to sections 221 and 249 of the Criminal Code, respectively. Liability under both offences is predicated on conduct that amounts to a marked departure from a reasonable level of care in the circumstances.
"The subject officer was acting lawfully when he attempted to pull the Corolla over for speeding. Thereafter, I am satisfied the officer did what he could to ensure the stop was executed in a safe manner. He activated his emergency lights and fell in behind the Corolla, leaving the driver ample room to bring the Corolla to a safe stop. Though the officer endeavoured to coax the Corolla onto the south shoulder, the driver of the Corolla believed it was her legal obligation to pull onto the nearest shoulder and brought her vehicle to a stop on the north shoulder. Having then changed her mind, deciding to bring the vehicle onto the south shoulder, it was incumbent on the driver of the Corolla to do so safely. She fell short in that duty by failing to keep a proper lookout and performing a dangerous manoeuvre into live lanes of traffic. In the circumstances, the accident occurring shortly after the Corolla came to a stop on the north shoulder, it appears there was little if anything the subject officer could have done to prevent the collision. On this record, I am satisfied on reasonable grounds that the care exercised by the officer fell within the limits prescribed by the criminal law and there are therefore no grounds for proceeding with charges in this case."