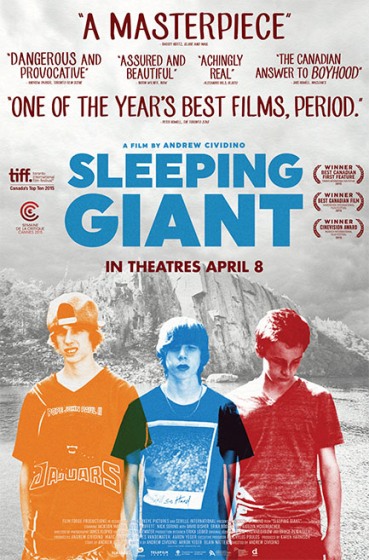 Sleeping Giant will be playing in Woodstock tonight as part of the WAG's See You At the Movies Program.
WOOODSTOCK - A young actor with ties to Woodstock will be premiering his movie tonight for the first time in the Friendly City.
Jackson Martin will be conducting Q&A sessions at three screenings today of his movie Sleeping Giant. Sleeping Giant is tonight's feature at the See You at the Movies program offered by the Woodstock Art Gallery. Curator Mary Reid tells Heart FM the movie is receiving all kinds of critical acclaim from Film Festivals like TIFF and Cannes.
"The movie has received quite a fair bit of attention, it is based in Thunder Bay, so in and around the Sleeping Giant and so it is in this gorgeous Canadian landscape of the Canadian Shield and the story is based on three teenage boys, who spend the summer together and there is a lot of issues around lies, trust and bonds of friendship so it is a coming of age story."
The two screenings that are open to the public today are at 4 pm and 7pm at the Gallery Cinemas in Woodstock.