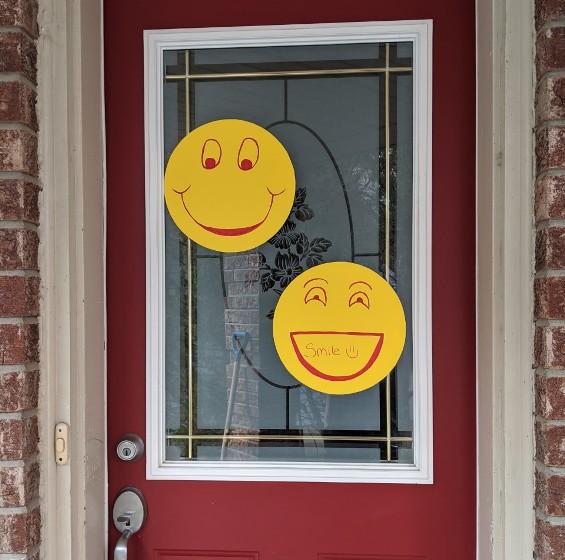 When you are out for a walk in the Friendly City, see if you can spot all the Smiley faces posted on doors and windows.
WOODSTOCK - Watch for all the smiles popping up in the Friendly City.
Local resident Amber Carson started a Facebook group encouraging everyone to place smiley faces on their windows and doors.
"Well we live in the Friendly City and just because we are social distancing, doesn't mean we have to stay inside, we are encouraging people to put a smile up on their door, on their windows and then go out and do a little scavenger hunt in the Friendly City."
Carson says they are hoping everyone takes part.
"I put a couple of smiles on my door last night and we are hoping that local businesses around town will do the same."
The initiative has gotten the thumbs up from Woodstock Mayor Trevor Birtch. Birtch was planning on having some smiley faces posted at City Hall, however the building is currently closed to the public after yesterday's fire.
You can track the smiley faces online here through their Facebook page.