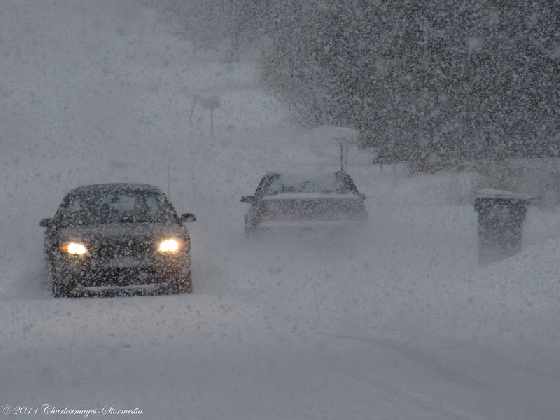 Environment Canada has issued a snow squall warning for Oxford and Perth County.
A snow squall warning has been issued for the counties of Oxford and Perth.
The squalls will extend into the evening as we receive about 10 to 15 centimetres of snow.
Snow squalls can result in reduced visibility for drivers. It's also easier for drivers to lose control of their vehicle when the roads are covered with snow or ice. If you must go somewhere you should drive with caution; if you see snow go slow.
A watch was issued Thursday and was upgraded to a warning as of 12:32 p.m. Friday.
UPDATE: Environment Canada has ended the snow squall warning for Oxford County. It is still in effect for Perth County.