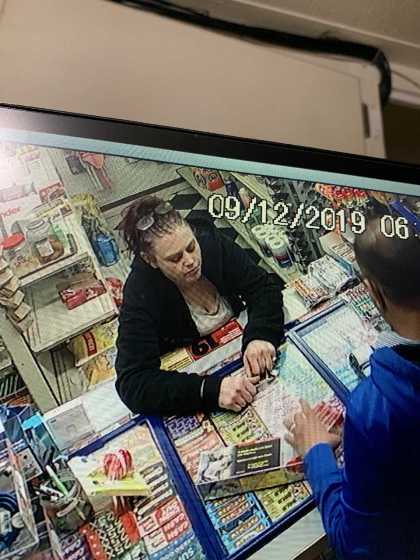 Police have released surveillance footage of two people using stolen credit cards in St. Marys.
STRATFORD - Stratford Police have released photo's of two people allegedly using stolen stolen credit cards in St. Marys.
The cards were stolen from a vehicle overnight last Monday. Police say the cards were then used at several locations by two different people around St. Marys.
The first suspect is described as a white female in her 30's. She is between 5'3 and 5'6 and has a heavier build. She has brown hair, which was worn in a ponytail; and was wearing a white shirt, a black long-sleeved hoodie and dark pants.
The second suspect is described as a white male in his 30's with a medium build. He has dark hair and dark scruff on his face. He was wearing a camouflage jacket, a green Hawaiian shirt, camouflage pants, tall black rain boots, and a John Deere baseball cap.
At this time, the two suspects remain unknown. The Stratford Police is requesting the assistance of the public with identifying the people involved in this matter and is asking for anyone with information to please contact them at 519-271-4141. If you have information and wish to remain anonymous, please contact Crime Stoppers at 1-800-222-TIPS.