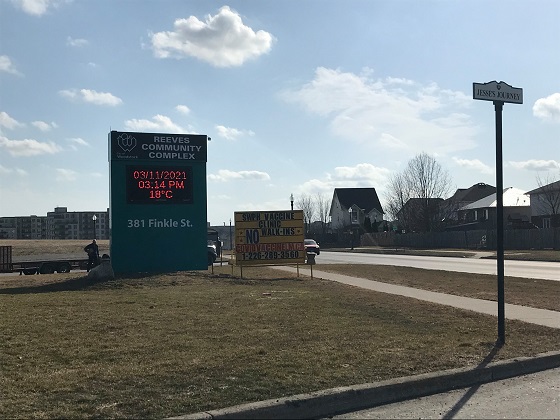 Anyone born in 1961 and earlier can book a vaccine through Southwestern Public Health and the Middlesex-London Health Units tomorrow morning starting at 8.
OXFORD/ELGIN/ST. THOMAS - Southwestern Public Health and Middlesex-London Health Units are expanding COVID-19 vaccine eligibility to residents aged 60 and older.
Starting tomorrow at 8:00 am, anyone who is 60 years of age and older can book an appointment to get their first dose of vaccine. This will align the Health Units with phase two of the Provinces COVID-19 Vaccine Distribution plan. Phase two focuses on age and at-risk populations, in order to prevent transmission of the virus, as well as hospitalizations and deaths.
SWPH Medical Officer of Health Dr. Joyce Lock explains why it is so important to get the vaccines into arms.
"Cases are rising dramatically across the province and within our own region. Our goal is to expand access so that as many people as possible are protected with a first dose. Patience will be required as demand does exceed supply right now. And compliance with the provincial Stay at Home order is absolutely critical at this time."
Those born in 1961 or earlier are urged to book appointments online at www.covidvaccinelm.ca. Anyone unable to book an appointment through the website can call 226-289-3560. Please note that the services of an Indigenous vaccinator are available at the Agriplex Clinic Monday to Friday, from 9:00 a.m. to 4:00 p.m.