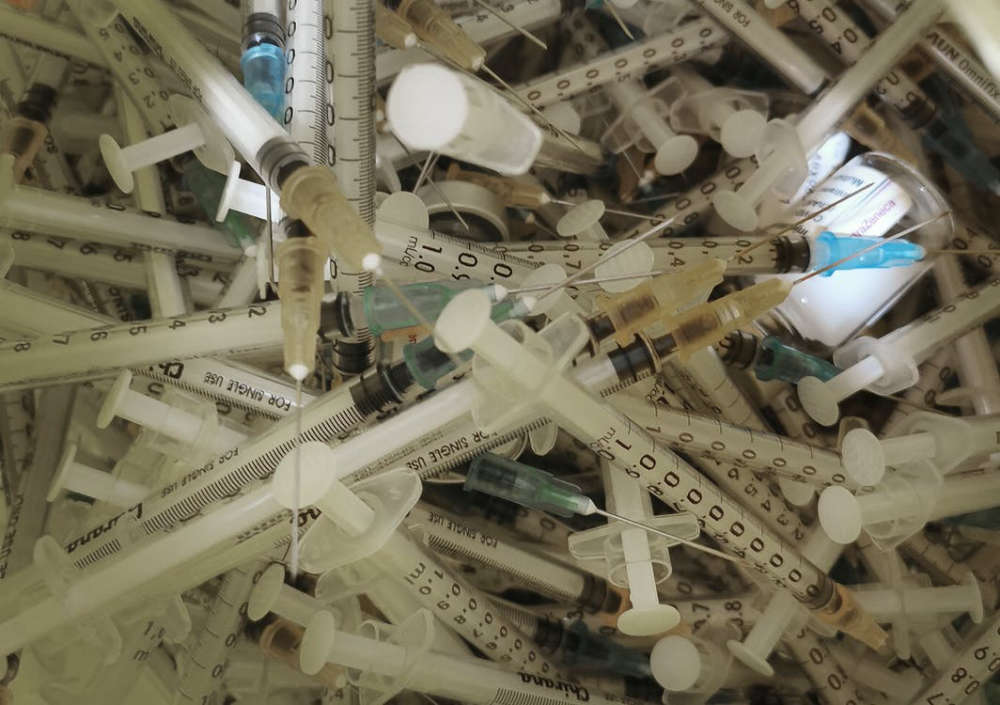 Southwestern Public Health would like people to be careful around used needles and sharp objects while they're cleaning up their community for Earth Day.
SWPH - Earth Day is coming up on Friday and people will be spending plenty of time cleaning up litter.
Southwestern Public Health is reminding the public to be mindful is needles on the ground, which can potentially be harmful. Public Health Nurse Jacqueline Deroo explains what you should do if you come across a needle during your clean up.
"We would want you to put on gloves, find a poke proof container, like a peanut butter jar, place it beside the needle or sharp or hazardous litter, use tongs to place it in the container, with the sharp side away from you. Wash your hands and take that container to a proper disposable location."
They do not want sharps placed in the regular trash as a safety precaution. Deroo says used sharps can cause different problems.
"They can have blood born diseases on them or other germs that you would not want to be poked with."
The Health Unit is looking to get this message out as people get ready to gather for Earth Day and pick up litter around town or along the river.
Deroo says it's important to have these conversations with your kids before hand too.
"It is best to talk about it before it happens, telling them not to touch it and to go find an adult. Show them a picture also helps them understand what not to touch, so they know what a needle looks like. During these conversations it is always important to be mindful about how we talk about needles and substance use because the language we use, shape their thoughts. It is important to use person first language and medically accurate words when talking about drugs and that kind of thing."
You can find more information about the proper disposable locations in Oxford County online here.