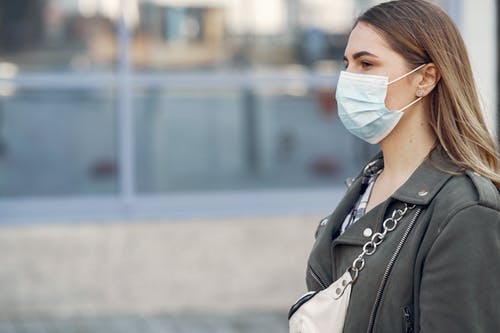 The health unit says to start by practicing at home and take five quality breaths when you put the mask on. They also recommend to take breaks and find spaces and times where you can be mask-free.
OXFORD COUNTY - Southwestern Public Health is providing some tips to help people overcome aniexities with wearing a face covering.
They suggest the following five steps to help anyone overcome face covering anxiety.
1. Five Quality Breaths: A quality breath is a 4 second inhale through the nose, 2 second pause, and 6 second exhale through the mouth. Take five breaths before putting on your mask.
2. Gradual Practice: Practice wearing your face covering at home; gradually increasing the length of wear. Remind yourself, "You are safe, you are breathing."
3. Control Timing and Location: Take breaks. Find spaces and times where you can be mask-free. Choose virtual appointments and online shopping when possible.
4. Find The Right Mask: There are many quality face coverings to choose from. Thick, thin, paper, cloth, patterned or plain. Find the one that is right for you.
5: Focus On Your Reason: Focus on your reason for wearing a face covering. Doing something for the greater good is great motivation. No one is 100% comfortable.
Heart FM will be going into further detail about ideas for your kids as they head back to school when we interview the local Medical Officer of Health Dr. Joyce Lock on Friday at 2:30 pm.