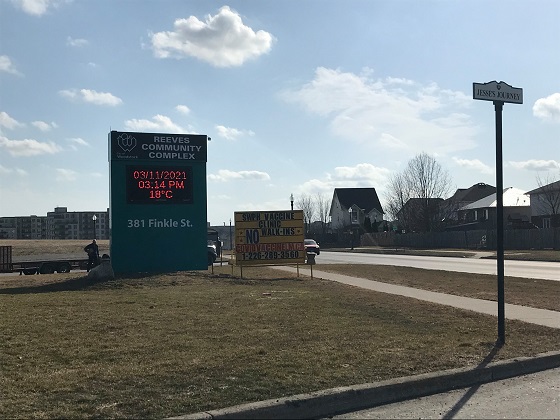 The health unit is putting a pause on pop up clinics to make sure they have enough staff at the mass vaccination sites to welcome walk ins for the 4th dose boosters.
Southwestern Public Health is ready to start administering booster shots tomorrow.
The Health Unit is going to put a pause on pop up clinics as they get ready to welcome people to the mass vaccination clinics in Woodstock and St. Thomas.
The booster shots will given out on a first come, first served walk in basis for those eligible. fourth dose eligibility includes: people aged 60 and older; First Nations, Inuit, and Métis adults and their non-Indigenous household members aged 18 and older; and anyone already eligible for a fourth dose.
People are advised to wait five months between third and fourth doses for maximum efficacy, however you can get a 4th dose, 3 months after your first booster.
If you have already tested positive for COVID-19, then you are advised ot wait at least months before getting another vaccine.
Pop-up vaccination clinics are paused between April 7 to 14 to increase staffing for the booster demand at the vaccination clinics.
The Tillsonburg clinics on April 14 and 28, and scheduled GO-VAXX Bus clinics in the region will continue as planned. You can find the GO-VAXX location and times online here.
Pharmacies and participating health care providers are also offering fourth dose vaccines to eligible individuals.
Chief Nursing Officer Jaime Fletcher, and Program Manager of the COVID-19 vaccination effort says they do anticipate increased demand for the latest round of boosters.
"As with many other vaccines, global research for the COVID-19 vaccine shows efficacy decreases over time. It is important for individuals who are most vulnerable to seek a fourth dose to increase protection against severe illness."
If there is a line at a clinic, residents are asked to return at a less busy time.