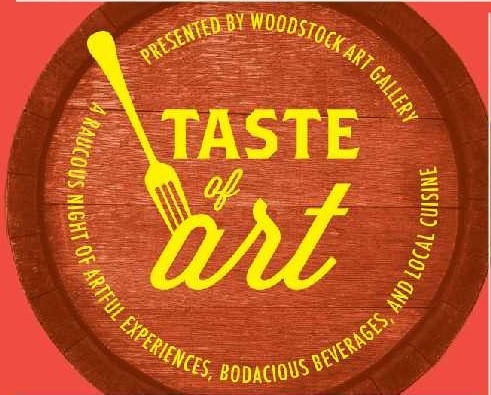 The 3rd annual Taste of Art fundraiser will feature interactive art exhibits alongside numerous local vendors on September 23rd.
WOODSTOCK - The Woodstock Art Gallery is getting ready for this years Taste of Art event.
On September 23rd from 7pm to 10pm, the gallery will open its doors to highlight unique local art and vendors on all three floors of the gallery.
Erin Beacroft, Communications Facility Coordinator tells Heart FM about some of the popular vendors that will be on hand.
"Some of the local vendors are going to be 639, Crabby Joes, Charles Dickens, Tandori Knight, Habitual Chocolate which is always a favourite, and there will be scotch tasting in the community gallery."
The night event will feature different kinds of interactive art exhibits on the three different floors of the gallery located at 449 Dundas Street.
Beacroft says there will be a lot going on including a live Muralist and adds it's a night that never disappoints.
"It's a night that has local cuisine, local breweries, and other types of spirits and entertainment of all types. We have a local dance studio - Footprints doing performances throughout the night and the Oxford Winds will be there."
The Taste of Art is a licensed event to raise funds for programs and general operations at the gallery.
There is still time to purchase $50 tickets for the fundraising event however Beacroft warns they always sell out in advance.
You can visit the Woodstock Art Gallery website for more information.