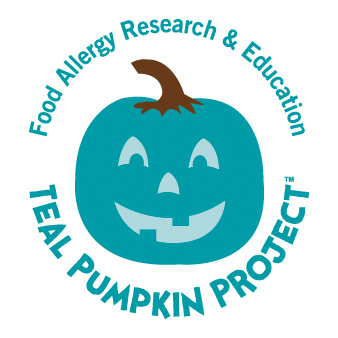 Kids with food alergies don't have to fret about Halloween this year in Woodstock.
WOODSTOCK - The Teal Pumpkin Project in Woodstock has been created to help kids with food alergies feel included during Halloween.
Every Teal pumpkin includes stickers, 10 loot bags to give away on Halloween and a Teal Pumpkin information sign. Volunteer Hillary Desmond says If you place a teal pumpkin on your doorstep for Halloween, it tells trick or treaters that your home will be handing out non food items along with the traditional treats.
"Just giving kids an option, a lot of kids with food allergies, know they have a food allergy, so if you give them an option they will pick the non food item or the parents can kind of watch what they are picking."
Desmond is one of two volunteers organizing the Woodstock Teal Pumpkin Project. She says the organization process has been pretty hectic.
"Trying to get everything organized for the end of October because we are going to be hand delivering all of the loot bags and any of the pre-order packages we will be delivering on the 24th and the 25th of October so we need a little bit of time to get everything organized."
They will have two pumpkin sales at 1077 Sprucedale Road in Woodstock. The first one will take place on September 29th and will run from 3pm until 7pm. The second sale will be on October 1st and will run from 8am until 11am. Each package will cost $13 at the sales.
To pre-order a Teal Pumpkin Package you can e-mail Hillary directly at h.desmond@rogers.com or visit the Woodstock Teal Pumpkin Project Facebook page.