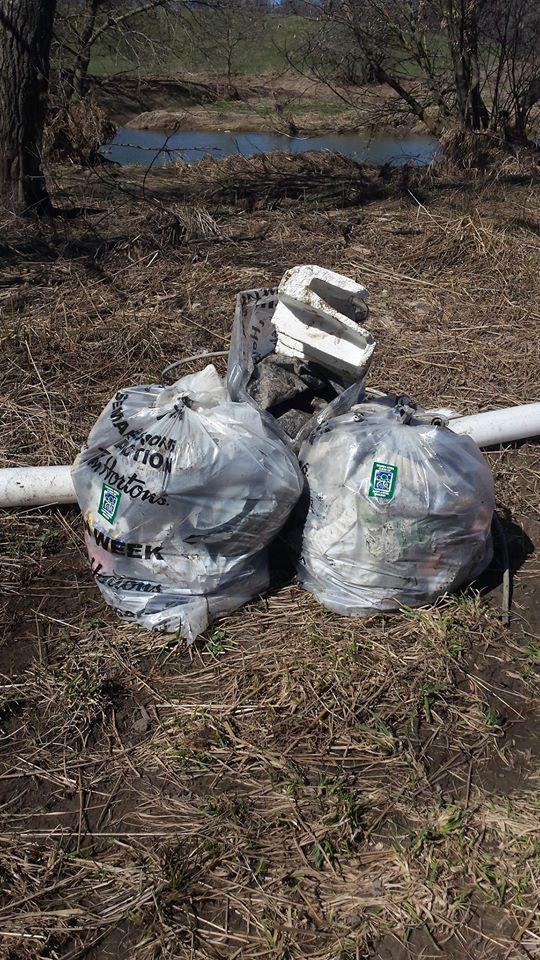 Today is Earth Day and lots of volunteers have signed up to help clean up areas around the Thames River this weekend.
THAMES RIVER - The Thames River Clean up is happening across the region this weekend as part of Earth Day celebrations.
In Woodstock, they will be meeting at the parkette on 11th Line at the start of the Meadow Trail at 10:00 a.m. on Saturday. Coordinator Cathy Stewart says they have a fairly large area to clean up.
"But not everyone does the clean up on April 23rd, so we do allow people within a two week period to tackle areas, which help us to cover more area in Woodstock."
Stewart says the formal cleanups were cancelled the last two years because of COVID.
"Even though we didn't have a formal clean up, we had dedicated people going out regularly, Spring through Fall."
Todd Sleep of St. Marys started the Thames River Clean up 22 years ago. He is hoping more people sign up this year.
"The Friends of the Thames invite everyone to participate in the 2022 Thames River Clean Up! We need volunteers and coordinators more than ever. Garbage, plastic, masks, and gloves have washed into our waterways and these things are harmful to fish, wildlife, and water quality."
Cleanups are happening at areas across the Thames River and local coordinators are still looking for more volunteers. You can find more information online here.