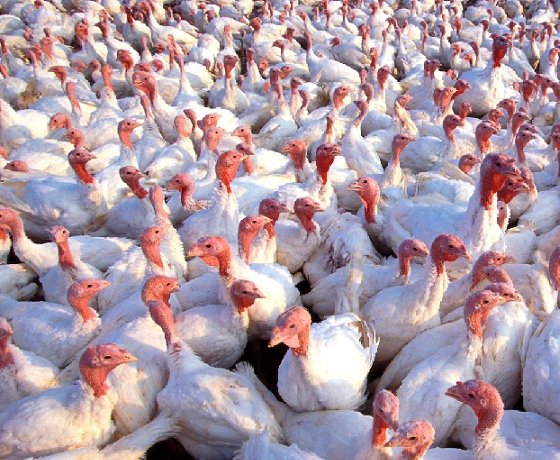 The Fresh Turkey processing plant in Thamesford will shut down by 2018.
THAMESFORD - The Maple Leaf Foods fresh turkey processing plant in Thamesford will be moving to Mitchell in early 2018.
The company made the announcement today after reaching a new processing agreement with Sofina Foods. Fresh processing is planned to be phased into the Mitchell, Ontario facility during the next 18 months and will result in the closure of Maple Leaf's Thamesford plant in 2018.
President and CEO of Maple Leaf Foods Michael H. MCCain says the agreement provides Maple Leaf with a cost-effective supply of high quality fresh turkey for further processing, and supports the Company's commitments to food safety, quality and animal care.
"We will continue to invest in and grow our market position in the Canadian turkey industry, including our relationships with producers, while retaining complete ownership of the high quality supply required to support growth in our value-added business. This was a very difficult decision given the impact on our employees and the community, but necessary given the substantial physical limitations at our 80-year-old Thamesford plant."

Maple Leaf deeply regrets the impact of this decision on its employees and will work with the community of Thamesford to seek alternate uses for the property.
We will continue to follow this developing story.