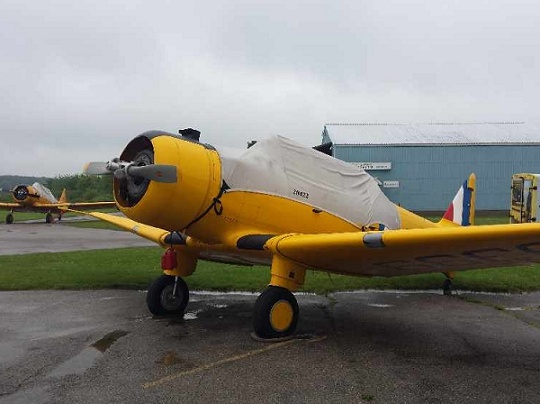 Experience flight in a vintage World War Two trainer plane.
TILSONBURG - Join the Canadian Harvard Aircraft Association and experience flight in a vintage World War Two trainer plane and learn of their passion for the "Yellow Birds" at this year's first public Fly Day.
Director, Mel Blundell explains why they host these events every year.
"We take passenger rides on Fly Day's as much as possible or we do training sessions. There's quite a bit of activity here at the airport. We have a table out with souvenirs and people here doing tours and explaining what we do and how we do it."
The Harvards will take to the skies this Saturday at the Tillsonburg Airport from 9am to 4:30pm.
Blundell tells us more about the iconic planes.
"Basically the Harvard aircraft was used by the Canadian Airforce from 1939 till 1964. The aircraft was an advanced trainer and it takes a lot of dexterity to fly it."
A 20 minute ride is $350 and a 30 minute ride is $450, but longer flights can be accommodated for. Blundell says it costs the Association about $700 to operate one plane per hour.