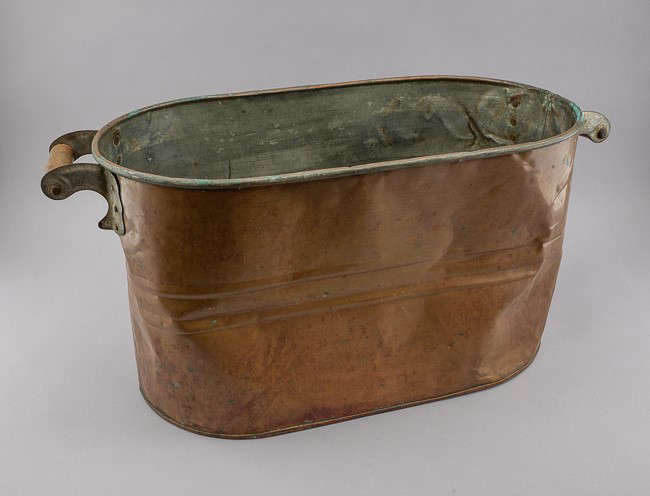 The Woodstock Museum is trying to find out who donated several items on Thursday December 2nd.
WOODSTOCK - The Woodstock Museum is hoping to find the person responsible for a mystery donation. Someone dropped off a large copper tub and other items on Thursday December 2nd.
Cultural Communications Coordinator Robin De Angelis says they didn't leave a note or anything.
Curator Karen Houston says someone dropped off the gift on Thursday December 2nd and Museum staff are trying to find out who.
"Our policy requires the donor's permission through a temporary receipt before an artifact can be reviewed by the Museum Advisory Committee for consideration."
Houston says they also want to know if their is a story behind these donations.
"We would also love to know more about these items and if there is an interesting local history connection or story behind them."
If the items are not claimed within 30 days, they cannot be accepted into the collection and will be disposed of.
The Museum can be contacted by email at museum@cityofwoodstock.ca or by phone at 519-537-8411.