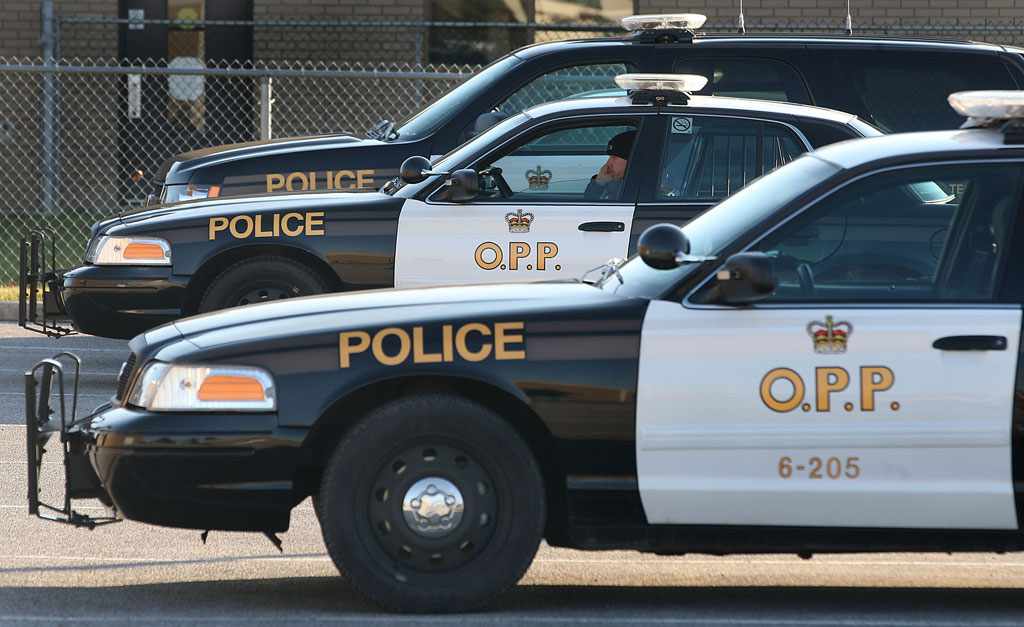 Oxford County OPP are looking for witnesses after a store theft in Zorra Township.
OXFORD COUNTY - Police are on the look out for three or four male suspects who were seen running from a business in Zorra Township after stealing a number of items valued at over $10,000.
A neighbour passing by noticed the suspicious vehicle and notified police.
Police say the break in happened at a business located on Road 68, near 45th Line around 9:00 p.m. last night. The suspects gained entry by prying open a rear locked door at the business. Stolen was Dewalt power hand tools, Honda 200 watt generator, ridged threading machine, ridged refrigeration/Freon reclaimer (2 machines), copper scrap and copper fittings.

The suspects left the business in an early model maroon coloured Ford crew cab pickup truck. The vehicle was last seen entering the City of Woodstock.
Oxford OPP are searching for any witnesses to the incident.