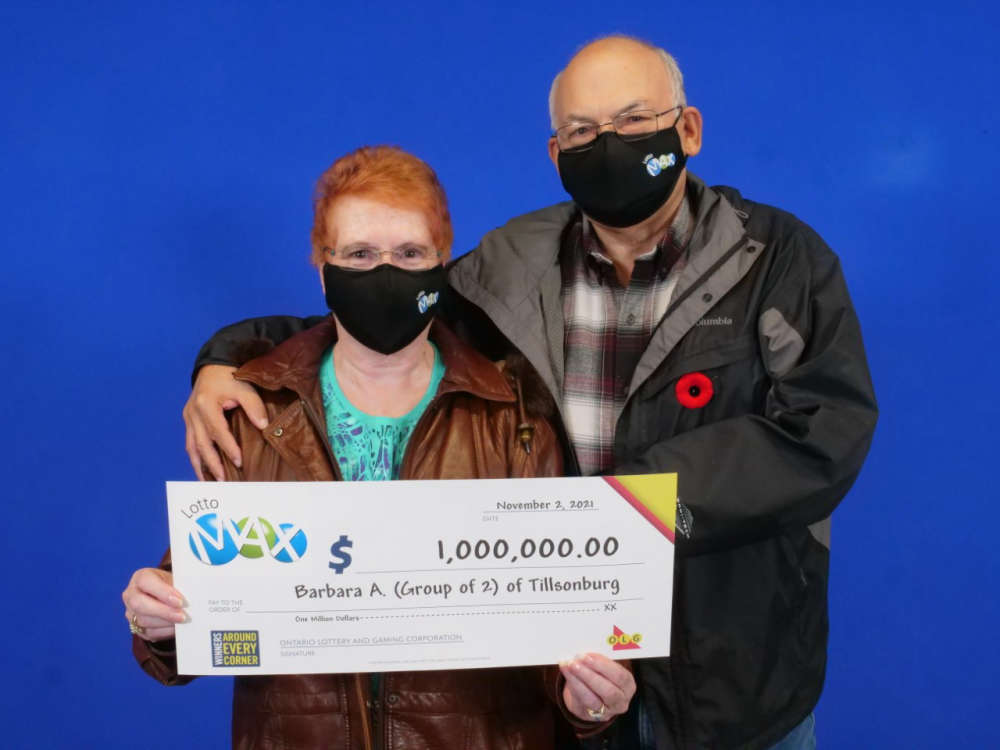 Photo Credit: OLG
Charles Kocsis and Barbara Armstrong have won $1-million off a Lotto Max ticket they purchased back in September.
TILLSONBURG - A Tillsonburg couple is looking forward to a European vacation someday after winning $1-million through Lotto Max.
Charles Kocsis and Barbara Armstrong won one of the Maxmillions prizes from the September 28th draw. They have been common law partners for 44 years now and they bought their golden ticket at the Oxford Mini Mart & Tip Top Cleaners on Lisgar Ave.
Kocsis was the one who checked their ticket.
"I was shaking my head in disappointment because I didn't win the jackpot. Then I started matching the Maxmillions numbers and thought I was looking at the wrong line. After checking it three more times, I went to wake Barbara!"
Armstrong will never forget the moment when her partner broke the news to her.
"He tapped me on the shoulder to wake me and said, 'We won a million dollars and I'm not kidding!' I knew he was serious."
The couple is also planning to set aside some of their winnings to buy some new furniture.