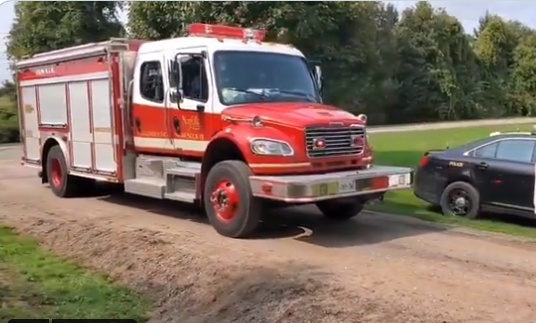 Family members sprang into action after finding a 2 year old face down in the family pool yesterday afternoon performing CPR and saving his life.
NORFOLK COUNTY - A 2 year old child is expected to make a full recovery after a near drowning in Norfolk County.
Constable Ed Sanchuk says family members found him floating face down in the pool yesterday afternoon at the home in Houghton.
"Family members sprung into action, removed that little guy from the pool and subsequently performed CPR and ultimately saved his life and I have just been informed this little boy should make a full recovery. That is the best news I could of had all day because I can tell you as a father myself, my heart sank responding to that call today."
Sanchuk says they are reminding pool owners to keep safety front of mind as the season winds down.
"As for pool safety, please do me a favour, pools are going to be closed soon, I hate to break the news it is getting cold now. Do me a favour, make sure that pool is surrounded by a fence, make sure no young children are outside by themselves and if you do go outside and you are getting that last swim in, make sure you are swimming with a buddy and wearing a life jacket or PFD."

UPDATE - near drowning of 2 year old child located in family pool earlier today will make a full recovery!! #ThankYou to all emergency 911call takers #FirstResponders and family members for all their assistance today. @NorfolkCountyCA #NorfolkOPP ^es pic.twitter.com/OqXAtd5EcL

— OPP West Region (@OPP_WR) September 15, 2020