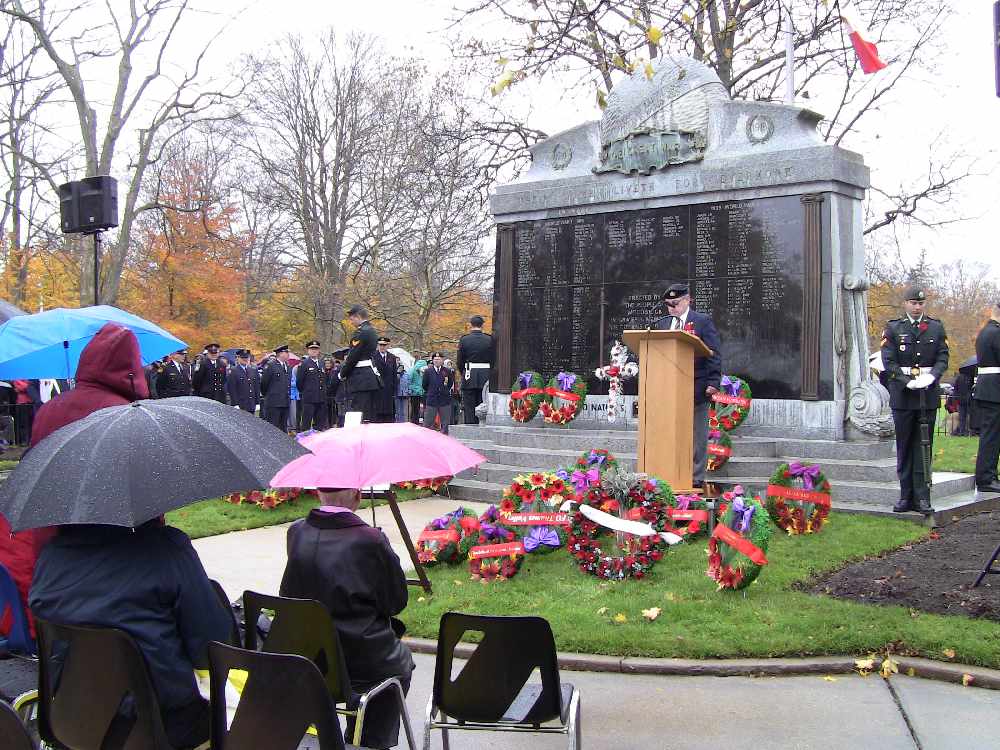 The ceremony will be held at the cenotaph this year and will include the Harvard flyover and the traditional ceremonies.
WOODSTOCK - The City of Woodstock will host a traditional Remembrance Day ceremony this year.
Last year they had an invite only ceremony at Goff Hall because of the pandemic. Several people still attended the cenotaph to pay their respects and the Harvard's did their traditional flyover.
The Miller family sponsors the flyover every year for the Remembrance Day ceremonies in Woodstock. Former Woodstock Police Chief and World War 2 veteran Jim Miller would sponsor the flyover every year as a way to honour the men and women who gave the ultimate sacrifice for our freedoms. After he passed away, his two sons carried on with the honour of sponsoring the flyover in memory of their father.
The parade marches off to the cenotaph at 10:45 am with the Singing of O Canada at 10:55, the Last Post at 10:58 am and the moment of silence at 11.