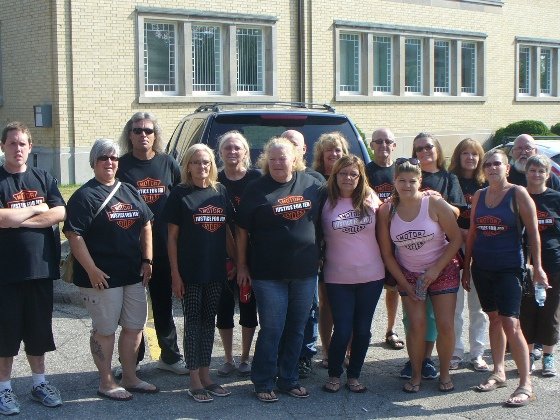 Submitted
The Woodstock man facing second degree murder charges will have his day in court.
WOODSTOCK - Justice for Jed supporters will have to wait another year for the murder trial of the man accused of killing their friend.
Flavious Miron is facing charges of second degree murder in the death of 48 year old Jerry "Jed" Klassen. His trial has been set for September 24th in 2018. The jury trial is expected to last for two weeks.
Klassen who was found dead inside his home on Tecumseh Street in Woodstock on July 13th of 2016. Miron was initially charged with manslaughter and had his charges upgraded to second degree murder.
Friends and Family members of Jerry Klassen have attend every court appearance for Miron over the past year. They show their support by wearing Justice for Jed shirts and sweaters that also feature the Harley Davidson logo.