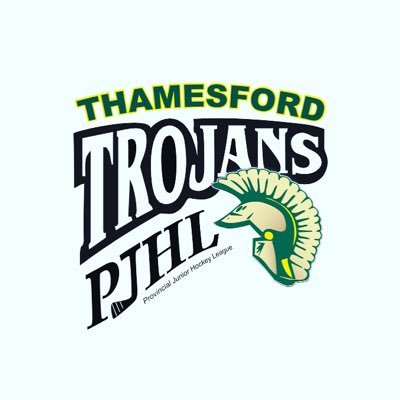 The Thamesford Trojans take on Dorchester tonight for game 4 of what has been a hotly contested semi final match up with the Dolphins.
THAMESFORD - The Thamesford Trojans take on Dorchester tonight for game 4 of their semi final match up with Dorchester.
Thamesford currently has a 2 games to 1 series lead after winning 7-4 last night. John Caldarozzi says it has been a competitive series.
"It's been great, I mean it's a great series, the four teams left, I mean they are all great, not a lot separation between the four. The teams with the best special teams and the best goal tending, just like everything we see on TV are the teams that are going to win this round and face-off in the finals. It's a highly contested series, it's emotional, it's what everybody should enjoy watching, when they get out to watch a junior hockey game."
Caldarozzi says they have to make some adjustments when they play in Dorchester.
"There ice surface is a little bigger than ours, it doesn't necessarily hurt us, they are just used to it. I would say tonight will be no different than the last three games. The team that can get up the ice the quickest is the team that is going to have the most success. I know that Dorchester is going to energized, no team wants to be down 3-1 in a series, so we are expecting their best game and I'm sure they are expecting our best game, so it should be good."
The game tonight is in Dorchester and the puck drops at 8:30 pm. Thamesford plays in the West Yeck Division.