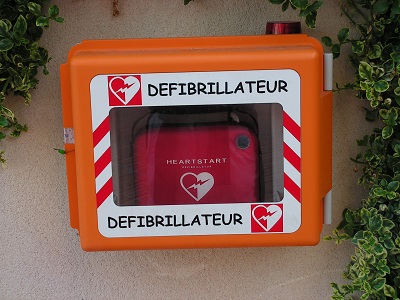 Trustee's with the TVDSB will decide tonight if they equip every school in the district with an AED.
Trustees at the Thames Valley District School Board will be voting on a special report tonight to have Automated External Defibrillator's placed at every school in district.
It will cost roughly $300,000 to install the life saving equipment at every school in the TVSDB. Andrew's Legacy has been pushing for this ever since 15 year old Andrew Stoddart died last year at a soccer field in Kintore and it is believed an AED would have saved his life. Andrews mom Cara Schmidt tells Heart FM this cause is obviously very near and dear to her heart.
"We need to heavy AED's in all public places, right next to the fire extinguisher, people need to be aware of them and know where they and not be afraid to bystander CPR and use an AED when someone goes down in a cardiac arrest. No family should have to go through this the way we have had to because a piece of equipment was not available."
Trustee Jake Skinner will present his report tonight and if approved the AED's will be included in the TVSDB budget. Skinner says he has been working on this project with Andrew's Legacy for a long time.
"Just to give a brief history, I put forth a trustee initiative for $300,000 to have AED's installed at all of our schools, it just comes right out of our budget, they would be paid for, they would be installed. So this is a bit of a compromise, basically we have some trustee's who didn't feel comfortable spending education dollars on AED's but they still want to have them in schools. Fortunately we were able to work with our community partners and our administration is getting on that to move forward with that initiative."