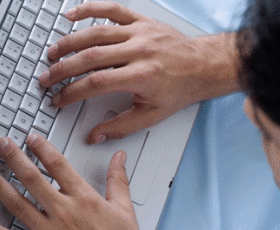 Oxford County and other rural areas in Southwestern Ontario will have better access to the internet in the near future.
Ultra-high speed Internet connectivity is coming to rural Oxford.
Southwestern Integrated Fibre Technology or SWIFT announced today they have received a $180 million dollars in Federal funding through the Small Communities Fund. The funding will be used to develop ultra high speed Internet connectivity in rural areas of southwestern Ontario.
The investment will support the expansion of access to broadband by delivering fibre optic coverage to over 350 communities with a total population of 3.5 million across Western Ontario, which includes Oxford County.
SWIFT Board Chair Gerry Marshall says this is a major victory for all of our residents and businesses currently under serviced in the Province.
"I applaud the federal and provincial governments for truly stepping up and supporting small-town, rural Ontarians. The Western Ontario Wardens' Caucus (WOWC) created the SWIFT project to connect the region to ultra-high-speed broadband and prepare for ever-growing demand for connectivity."
Ontario Minister of Infrastructure Bob Chiralli says this is will help rural areas stay connected to the world.
"This project will bring critical broadband infrastructure to southwestern Ontario. High-speed Internet will connect people and businesses to the resources they need to compete in the global marketplace and strengthen our economy."