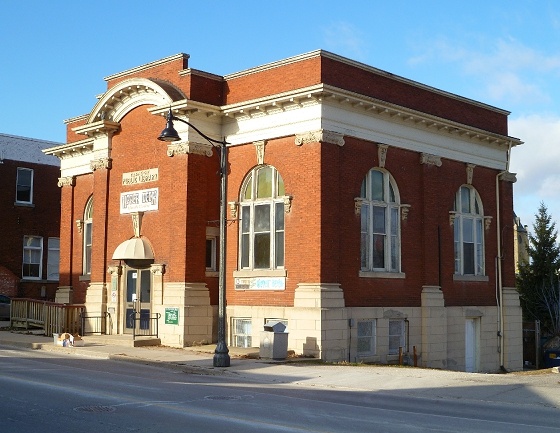 The Town of Ingersoll has a difficult decision to make after the ACO fell short of a lofty fundraising goal.
INGERSOLL - The future of the Carnegie Library is still up in the air.
The Architectural Conservatory of Ontario Ingersoll branch has been trying to keep the building intact after they had to kick out their tenants in 2014 due to liability issues. Those tenants were the Youth for Christ and Operation Sharing. ACO President Christina Eus tells Heart FM ACO has been working with the Town to try to save the old library ever since.
"Last march in an effort to show that the community was interested in saving the building, the ACO entered into a memorandum of understanding with the Town to save the building. The memorandum of understanding implied that the ACO had one year to fulfill a fundraising goal of $50,000 in order to take possession of the building and proceed with further updates and anything else in regards to saving the building. We did several fundraisers over that one year and we were unable to fulfill the $50,000 goal."
Eus says since they were not able to come up with the funds the Town is left with a few options
"Possibly designating the exterior of the building as well as possibly putting the building up for sale with the clause that whoever purchases the building needs to keep the characteristics and the heritage value of the exterior of the building. That way we will be able to make sure it becomes a part of Ingersoll's heritage landscape for as long as possible."
Ingersoll's Carnegie library was built in 1910 by American philanthropist Andrew Carnegie.