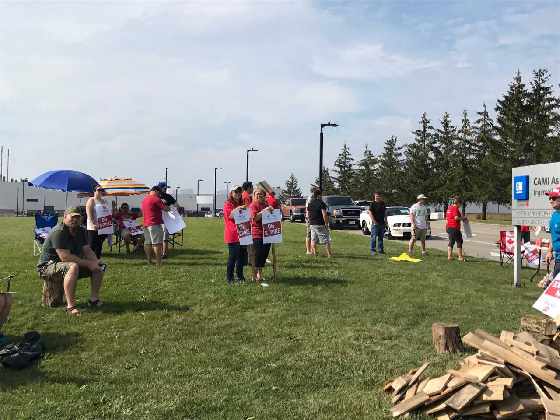 Credit: Marcie Culbert, Heart FM News
Unifor hosts a public rally in Ottawa for stronger labour standards in NAFTA 2.0.
OXFORD COUNTY - Some members of Unifor Local 88 will take a one day break from walking the picket lines at the GM CAMI Assembly plant in Ingersoll. Members will pause only to lend their voices at a public rally in Ottawa instead on Friday September 22, 2017.
Unifor is looking to urge all governments to commit to negotiating stronger labour standards in NAFTA 2.0.

The Rally will begin at 4:30pm in downtown Ottawa and will include presence from Unifor National president Jerry Dias as well as other labour leaders from the U.S and Mexico.
Unifor Local 88 hopes to fill the first come first serve buses going to the rally in Ottawa, which will leave at 7am from Ingersoll.
The rally is another way members can participate in the ongoing strike surrounding labour issues at the CAMI plant in Ingersoll.
Members are seeking a written commitment from the company that would ensure production of the Chevy Equinox remains at the GM CAMI Ingersoll facility.