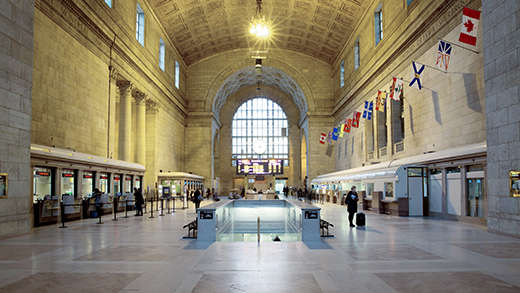 Commuters may experience service delays at Union Station in Toronto after 95 employees walked off the job last night.
TORONTO - Ninety-five Union Station employees walked off the job shortly after midnight last night.
The striking workers are responsible for train control, signals and communication maintenance and they are represented by the International Brotherhood of Electrical Workers. They began strike action at 12:01 a.m. Wednesday after the union failed to reach an agreement with Toronto Terminals Railway.
The strike means commuters may experience some service disruptions at Union Station, but Toronto Terminals Railway says it does have a contingency plan in place to make sure everything runs efficiently.
The union has been without a contract since December 2019 and it's members rejected a tentative deal that was reached back in September.